[column width="1/1″ last="true" title="" title_type="single" animation="none" implicit="true"]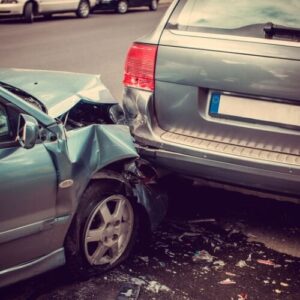 One of the main reasons why it makes sense to hire a Car Accident Lawyer after being injured in a car accident in Pennsylvania is that a lawyer knows who is supposed to pay for what and what to do and what not to do after an accident.
Issues to Be Handled After a Car Accident
There are many issues that need to be dealt with after a Car Accident.  Questions that will probably come to mind include:
How is your car going to get fixed? Can you get a rental car? Who is going to pay your medical bills? Who will pay for your lost time from work? What insurance adjusters do you have to talk to you?  Who should you refuse to talk to?  What are your legal rights to compensation? How does the process work? How long will it take? Do you have to go to court on every case?
It's possible that your insurance company may help walk you through some of these issues, or you could take your time to try to research on Google how things get resolved after a car accident.  (You can also look up symptoms and try to diagnose your medical ailments on Google too, but when you are really sick, don't you call a Doctor?)
A Car Accident Lawyer is a Professional and Knows What to Do
Doesn't it make more sense to talk to a professional, somebody who handles car accident cases on a daily basis? Someone who has battled with insurance companies for decades?
Car Accident Lawyers charge on a Contingent Fee Basis, which means that you do not pay any upfront legal fees but, instead, the lawyer is paid at the end of the case and only if he/she recovers compensation for your injuries and damages, so hiring a lawyer makes good financial sense.
Why Consider Tim Rayne for Advice after a Pennsylvania Car Accident?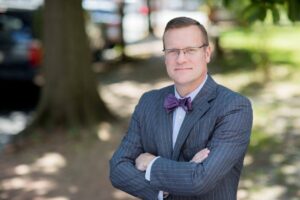 Tim Rayne has been helping injured car accident victims understand their legal rights and receive fair compensation from car insurance companies  for over 25 years. Tim has written a book on car accident cases and has written hundreds of articles and shot hundreds of videos educating Pennsylvania car accident victims on their legal rights after a car accident.  Tim explains what to do and not to do and how to go about conducting yourself in order to try to maximize your chance of being fairly compensated. Tim educates car accident victims on who is supposed to pay for what and then he helps his clients get paid what they deserve. 
Tim meets with his clients at his office is in Kennett Square, West Chester, at their homes or any other convenient location or virtually via Zoom or FaceTime. Tim does not charge for initial consultations and there is no obligation to hire him. 
If you or a loved one has been injured in a Pennsylvania Car Accident, contact Tim order to learn more about your legal rights at 610840124 or trayne@macelree.com or check out Tim's website at TimRayneLaw.com.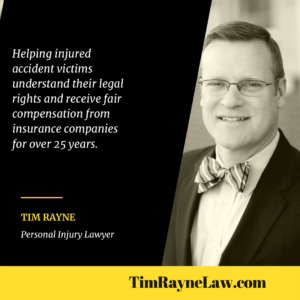 [/column]