[column width="1/1″ last="true" title="" title_type="single" animation="none" implicit="true"]
Why Are Pennsylvania Accident Victims Entitled to Money Compensation?
In a Pennsylvania Personal Injury Case, at the end of the Trial the Judge will instruct the Jury on the law and will state:
"If you find that the Defendant is liable to the Plaintiff, you must find an amount of money damages you believe will fairly and adequately compensate the Plaintiff for all the physical and financial injury that he sustained as a result of the occurrence.  The amount you award today must compensate the Plaintiff completely for damages sustained in the past, as well as damages the Plaintiff will sustain in the future."
Since there is no way to turn back time and force the Defendant to be more careful and prevent the accident from occurring, Pennsylvania law requires the Defendant to pay fair compensation to make up for the harm.  It's the job of the Jury to set the amount of money compensation in a Pennsylvania Personal Injury Case.
The compensation is meant to equal the harm.  It's not the Lottery. It's not a gift.  Instead, the Jury is responsible for coming up with a fair amount of money to equal the harm caused by the accident.
The Jury will be told that there are specific items of compensation including Economic and Non-Economic Damages:
Economic Damages include:
Past and Future Medical Bills
Past and Future Lost Income
Out-of-Pocket and Incidental Expenses
Non-Economic Damages include:
Past and Future Physical and Emotional Pain and Suffering
Past and Future Disability
Scarring and Disfigurement
Embarrassment and Humiliation
Common Objections Juries Have When Considering How Much Compensation to Award
Juries often have Political or Philosophical objections to awarding Money Compensation in Pennsylvania Personal Injury cases.
Common objections to awarding money and, in particular for awarding money for things other than Medical Bills or Lost Income, include:
Feelings of jealously "I was hurt and never got any money…."
A belief that accidents are just bad luck and shouldn't be compensated
A fear that a large award could increase prices or insurance costs
Sympathy for the Defendant
Concern about where the money will come from
Concern about what might be done with the money
Dislike of the Plaintiff or Plaintiff's lawyer
When Jurors are picked to serve on a Jury in a Personal Injury case, they must all promise to follow the law, which includes promising to award compensation if they find the Defendant liable.  In reality, though, bias against Personal Injury Cases and victims runs deep, so it's hard to find fair Jurors who will follow the law.
Ironically I have heard hundreds of new clients say "I'm not the kind of person who sues or I don't believe in Personal Injury lawsuits, but I'm really hurt!"
It would be nice if Juries could see past their own prejudices and self-interest and treat the Plaintiff how they would like to be treated if the shoe were on the other foot.
As a Personal Injury Lawyer the only thing that I ask is that a Jury follows the law and his fair in terms of its evaluation of a case.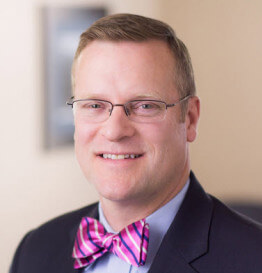 Tim Rayne is a Pennsylvania Personal Injury Lawyer practicing with the Chester County Law Firm MacElree Harvey.  For nearly 25 years, Tim has been helping injured accident victims understand their legal rights and receive fair compensation from insurance companies.  Tim has law offices in Kennett Square and West Chester Pennsylvania.  Contact Tim at 6108400124 or trayne@macelree.com for a Free Consultation regarding your legal rights after an accident.  
[/column]