Chester County, PA – Truck Accident – Car rear-ended by distracted tractor trailer driver on Route 41 resulting in neck injuries and surgery – settlement in excess of $1 million
Avondale, PA- Truck turns left causing head-on collision resulting in serious leg and ankle fractures – $1.35 Million Settlement at Mediation
Tim Rayne focuses his entire law practice in Personal Injury Law and has been helping people who have been injured in Pennsylvania Truck or Tractor Trailer accidents receive fair treatment and compensation from insurance companies for over 25 years.
You can contact Tim by phone (610.840.0124) or email to discuss how Tim can help you or click here to download a Free Copy of his Consumer Guide, "A Lawyer's Guide to Personal Injury Cases."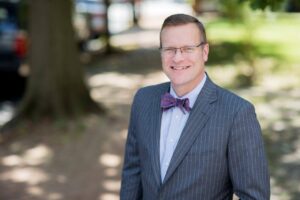 Tim offers free consultations for Truck Accident cases at his offices in Kennett Square or West Chester, Pennsylvania or will travel to your home or any other convenient location. If Tim accepts your case, he works on a Contingent Fee basis, meaning that there are no attorney fees unless he recovers compensation for you. If Tim does recover compensation, his fee is a percentage of the recovery.
Commercial motor vehicles, trucks, tractor trailers, semi-trucks and 18-wheelers cause countless accidents on Pennsylvania roads and highways resulting in wrongful death and catastrophic injuries. Trucks often weigh 80,000 pounds or more compared to average car weight of 3,000 pounds. Because of this disparity in weight, collisions with trucks often result in life-changing injuries or even death including:
Wrongful Deaths
Spinal cord injuries or fractures
Quadriplegia or Paraplegia
Head injuries or brain damage
Multiple fractures
Truck and tractor trailer crashes are often caused by driver or trucking company negligence including:
Driver Negligence: speeding; reckless lane changes; distracted driving through use of cell phone, texting or computer; fatigue or sleeping at the wheel due to exceeding maximum driving hours
Violation of Federal Motor Carrier Safety Regulations
Negligent hiring, training or supervision of truck drivers
Negligent inspections and maintenance of trucks
In Southeastern Pennsylvania, truck and tractor trailer accidents are common on dangerous highways including Route 1, Route 95, Route 476, the Pennsylvania Turnpike and Route 41.
If you've been injured in a Pennsylvania Truck or Tractor Trailer accident, you may be entitled to money compensation for your injuries and losses (medical bills, lost wages, pain and suffering). You may not need to hire an attorney, but you should get advice from an Experienced Pennsylvania Truck Accident Lawyer.
Victims of truck crashes have common questions:  Who will pay to repair my car? How will my medical bills get paid?  How will I support my family if I'm unable to work? How do I get the truck driver and trucking company to accept responsibility and pay me fair compensation?  Do I need a lawyer and how much will it cost?
We have the answers.
Tim represents Pennsylvania Truck accident victims in Chester County, Delaware County, Montgomery County, Bucks County, Berks County, Lancaster County, and Philadelphia County, PA, and regularly assists people in West Chester, Kennett Square, Southern Chester County, Unionville, Avondale, Toughkenamon, West Grove, Jennersville, Landenberg and Oxford, PA.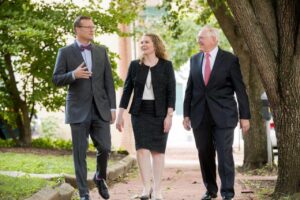 Tim is Board Certified in Civil Trial Advocacy and has a Masters Degree in Trial Advocacy from the Temple University Beasley School of Law. For multiple consecutive years Tim has been named a Top 100 Lawyer in Philadelphia and Pennsylvania by Super Lawyers. Tim is also AV rated by Martindale-Hubbell, the highest possible rating for ethics and legal ability.
To hear feedback from actual clients, check out the Testimonial page on this website to read reviews and watch videos.
Articles
Videos