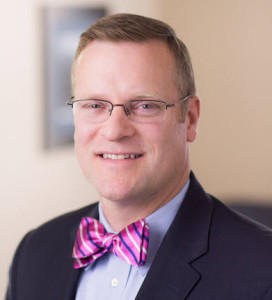 For over 25 years, Chester County Car Accident, Personal Injury and Medical Malpractice Attorney Tim Rayne has been helping people injured in accidents understand their legal rights and receive fair compensation from insurance companies.
Tim offers Free Consultations with prospective Personal Injury Clients and can meet in the MacElree Harvey Offices in Kennett Square, West Chester or Philadelphia.  Tim also meets with new clients at their  home, work or any other convenient location.  Tim also schedules virtual meetings via FaceTime or Zoom.
Tim is paid for his services on a Contingent Fee Basis, meaning that no legal fees or costs are charged unless the client receives a compensation award or settlement.  Tim's fees and expenses are paid from any compensation award received by the client and no fees or expenses are charged if there is no compensation award or settlement.
Tim Rayne has extensive experience in negotiating settlements with insurance companies and trying Pennsylvania Personal Injury and Wrongful Death cases including:  car accidents, truck and tractor trailer accidents, motorcycle accidents and bicycle accidents, pedestrian injuries, slip and falls, medical malpractice, uninsured/underinsured motorist cases and dog bites.
Tim Rayne has been named in Main Line Today magazine as one of Chester County's Top Personal Injury Lawyers, recognized as a Super Lawyer in the area of Personal Injury law by Philadelphia Magazine and honored as an Awesome Attorney by Suburban Life magazine. Starting in 2014, Tim has been named as one of the Top 100 Lawyers in Pennsylvania by Super Lawyers and as a Top 100 Trial Lawyer by the National Trial Lawyers.  Starting in 2017, Tim was voted into Best Lawyers in America in the practice area of Personal Injury Law, an exclusive listing of top lawyers nominated and selected by their peers.
Tim Rayne has a Masters degree in Trial Advocacy and is Board Certified in Civil Trial Advocacy, both rare distinctions for Pennsylvania lawyers.
Apart from degrees and awards, Tim is most proud of the fact that his clients appreciate his work, which is evident from the Testimonials section of this website where you can see the Testimonial letters and videos of former clients.  You can also read Client Reviews on AVVO where Tim has earned a 10.0 Superb Rating.
"Your calmness and easy way made me feel so comfortable."
"You were brilliant in the hearing."
"You spoke with authority without being bombastic and you spoke flawlessly."
"Your knowledge and professionalism did not go unnoticed."
"You exhibited the highest sense of ethics and honesty.  I felt that my case was presented fairly and truthfully.  Perhaps most importantly I felt that you truly cared for me and my family."
Tim is a Different Kind of Personal Injury Lawyer in that he handles each case that he accepts personally and takes pride in the fact that he educates all of his clients on their legal rights and the insurance claim and litigation process and fights hard to make sure that they receive fair treatment.  Tim has written a book titled Protecting Your Family From Accidents which contains information on Personal Injury and Wrongful Death Claims in Pennsylvania as well as tips on making wise Car Insurance choices to protect your legal rights.
Tim is a lifelong resident of Kennett Square, Pennsylvania.  He graduated from Kennett High School and college at the University of Delaware.  While working full-time, Tim attended law school at Widener University at night.  After graduating law school, Tim began to practice law in his hometown, Kennett Square, the Mushroom Capital of the World.
Tim Rayne has Personal Injury law offices in Kennett Square and West Chester.  Tim also meets with accident victims in their homes or virtually via FaceTime or Zoom.
Tim has been married to his wife, Amee, for over 25 years and they have two children, Sierra, a marketing consultant, and Mac, who works for KPMG in Philadelphia.
In Tim's free time, he enjoys traveling, playing golf and surfing. Although Tim is not a good golfer, he has been lucky enough to get two Holes in One on the same hole, number 11 at Kennett Country Club.
Tim is also actively involved in local charities.  Tim is a Past President of the Longwood Rotary Club, founded the club's Rotary Reader program and Tim and Amee have hosted Rotary Exchange Students from Italy and Brazil.