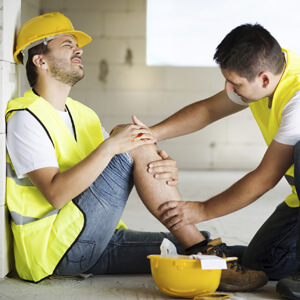 There are Federal (OSHA and ANSI) standards mandating safe construction procedures on Pennsylvania work sites. Even so, many Pennsylvania contractors and subcontractors are either unaware of or ignore these safety rules and regulations, leading to serious injuries or deaths caused by construction accidents, including:
Falls from Roofs
Falls from Scaffolding
Falls from Ladders
Improper Fall Protection
Trip or Slip and Fall Accidents
Chemical Exposure
Chemical Burns
Electrocution
Nail Gun Injuries
Vehicle Accidents
Defective Tool or Machinery Accidents
Burn Injuries
If you've been injured in a Pennsylvania Construction Accident, you may be entitled to monetary compensation for your injuries and losses (medical bills, lost wages, pain and suffering). You may not need to hire an attorney, but you should get advice from an Experienced Personal Injury Attorney as soon as possible.
Tim Rayne focuses his entire law practice in Personal Injury Law and has been helping people who have been injured in accidents receive fair treatment and compensation from insurance companies for over 25 years.
You can contact Tim by phone (610.840.0124) or email to discuss how Tim can help you or click here to download a Free Copy of his Consumer Guide, "A Lawyer's Guide to Personal Injury Cases."
Tim offers free consultations for Construction Accident cases at his offices in Kennett Square or West Chester, Pennsylvania or will travel to your home or any other convenient location. If Tim accepts your case, he works on a Contingent Fee basis, meaning that there are no attorney fees unless he recovers compensation for you.
Articles