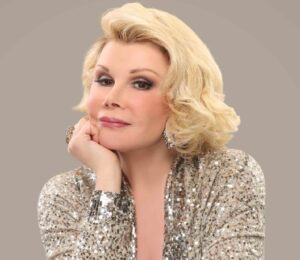 Medical Malpractice cases resolve one of two ways, through an agreed upon settlement or through a Jury Verdict.  The high profile Medical Malpractice claim resulting from the death of famous comedian and QVC maven Joan Rivers was just resolved by way of a confidential settlement.
Rivers died after what should have been a routine out-patient endoscopic procedure.  Rivers had been sedated with Propofol and her breathing and heart rate slowed to dangerous levels.  The Medical Malpractice lawsuit alleged that her doctor failed to respond quickly and appropriately to these warning signs and that, as a result, Rivers suffered oxygen loss, brain damage and death.
Notably, the lawsuit also claimed that the doctor was taking selfies with Rivers rather than providing good medical care.
The financial terms of the Joan Rivers Medical Malpractice settlement are secret, but based upon Rivers' significant earnings, I would expect that the settlement was almost certainly in the millions.
Joan's daughter, Melissa Rivers, has explained that the case was never about the money, but to get answers about what happened and try to ensure that safety improves at out-patient surgical facilities so that this tragedy is not repeated.
People don't often think about the fact that civil lawsuits, including Medical Malpractice claims, can accomplish two things:  (1) compensation for victims and their families and (2) accountbility for bad actors along with increased safety for the rest of us.
Tim Rayne is a Car Accident, Medical Malpractice and Personal Injury Lawyer in Pennsylvania.  For over 20 years, Tim has been helping injured victims of accidents and their families receive fair treatment from insurance companies.  Tim has offices in Kennett Square and West Chester Pennsylvania and can be reached at 610 840 0124 trayne@macelree.com.