On July 22, 2022, a Chester County Jury awarded a record-setting $18 Million Verdict in a Medical Malpractice Cancer Delayed Diagnosis Case.
Although it was not my case (I wish it had been), the case serves as a good example of how a Jury Verdict holds careless medical providers accountable and encourages all medical providers to follow standard medical procedures to protect their patients from unnecessary harm.
At the same time, a fair Jury Verdict provides compensation to the victim of Malpractice to make up for his/her harm and losses.
What Happened in the Kerri Downes Medical Malpractice Case?
In March of 2018, 22 year old Kerri Downes felt a small lump in her right breast. She schedule an appointment with her doctor, but like many of us, found that she would only be seen by a Nurse Practitioner(NP), not a Doctor.
During her appointment, Kerri showed the NP the location of the lump, but the NP did not properly document its location, size or feel. More importantly, the NP did not send Kerri for any follow-up diagnostic testing. Instead, she directed Kerri to return in a few weeks during her menstrual cycle for another breast check.
The supervising Doctor for the NP reviewed the note of Kerri's visit and signed off on the treatment plan.
When Kerri returned, she again pointed out the lump but, like before, the NP did not properly document her physical exam of the lump and did not recommend any diagnostic testing. Rather, she told Kerri that there was nothing to worry about and to return on an as needed basis.
Yet again, the supervising Doctor signed off on the NP's office note and treatment plan.
By December, Kerri's lump had grown to the size of a golf ball and she made a return appointment. This time, Kerri was sent for immediate diagnostic testing that revealed Stage II Breast Cancer that had metastasized into the lymph nodes.
Kerri then required a double mastectomy and chemo and faces an increased risk of dying of cancer.
Conversely, had the NP done a proper examination back in March and sent Kerri for diagnostic testing, the cancer would have been caught much earlier, in Stage I, and a lumpectomy would have likely cured her cancer, saving her breasts and avoiding chemo and a decreased life expectancy.
What Was the Malpractice Claim Against the Nurse Practitioner, Doctor and Medical Practice?
Medical Providers are required to follow the Standard of Care when treating patients and if they don't and either injure someone or increase the risk of harm, then they are held liable for the injuries and damages they cause.
In this case, the medical providers had a duty to properly evaluate and treat the breast lump that Kerri Downes discovered. The malpractice case was centered around the NP's failure to properly examine the lump, document her findings and, most importantly to send Kerri for diagnostic testing that would have caught the cancer earlier and allowed prompt treatment to cure the cancer.
Kerri's lawyers argued that the violation of the standard of care was clear and that Kerri suffered grave harm in the form of the need for more aggressive and disfiguring treatment and a worse long term outcome, including a significantly reduced life expectancy.
The Defense presented experts to challenge both the Standard of Care Violation and the Damage argument.
In the end, the Jury reached a record-setting Verdict of $18 Million, which is believed to be one of if not the largest Medical Malpractice Verdict in Chester County.
Why is this $18 Million Chester County Medical Malpractice Verdict Significant?
Medical Malpractice Verdicts are difficult to win, particularly in suburban counties like Chester County. The Counties outside of Philadelphia are typically considered to be doctor and defense-friendly, resulting in a large percentage of defense verdicts. Chester County, in particular, is generally viewed as a conservative jurisdiction where defense verdicts or low Personal Injury and Medical Malpractice awards are prevalent.
Nevertheless, the huge verdict in the Kerri Downes case should be a wake up call to doctors, defense lawyers and insurance companies. It proves that a good case (with great lawyers) can result in a large verdict.
I'm not sure it played a part, but to me there is something wrong in our medical system when we pay for treatment by Doctors but seem to be increasingly seen by Nurse Practitioners or Physician Assistants who, although usually well-trained and competent, just do not have all of the education and training of a licensed Doctor. This seems to be motivated by profit-seeking, having lower paid personnel see dozens of patients every day, while freeing up the Doctors to see other patients.
In addition, the Jury probably viewed the Doctor "supervision and oversight" of the NP as a mere rubber stamp which, in this case, was harmful and could have been fatal.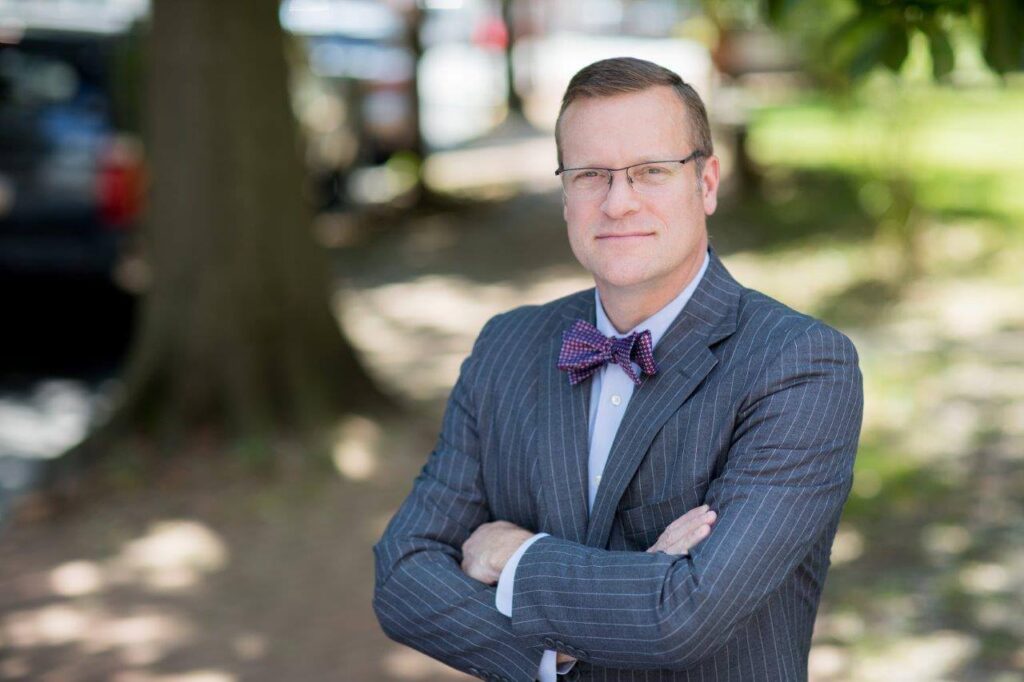 Tim Rayne is a Personal Injury, Medical Malpractice and Car Accident Lawyer with the Chester County Law Firm MacElree Harvey. For over 25 years Tim has been helping accident victims understand their legal rights and receive fair compensation from Insurance Companies and Juries. Contact Tim Rayne for a Free Consultation at 610-840-0124 or trayne@macelree.com.