[column width="1/1″ last="true" title="" title_type="single" animation="none" implicit="true"]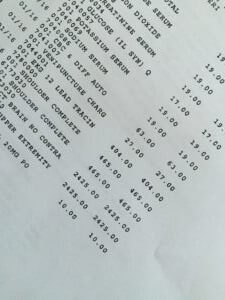 Pennsylvania is a No-Fault state for payment of medical bills after a car accident.  What that means is that, regardless of who was at fault for causing the car accident, everyone's medical bills will get paid by their own insurance company.
When you buy car insurance in Pennsylvania, you choose how much Medical Coverage you want, which is otherwise known as Personal Injury Protection.  The minimum, and most commonly picked medical coverage amount, is $5,000.  The maximum amount of medical coverage available is $1,000,000.
One of the best features of medical coverage for a car accident is that there is no such thing as a deductible or a co-pay.  Your medical coverage pays for 100% of your medical bills until you reach your coverage limit.
In order to get your medical bills paid after a Pennsylvania car accident, you need to do the following:
1- Report the accident to your car insurance company and open a Medical Claim;
2- Tell your medical providers that you were injured in a car accident and give them the Medical Claim Number and Adjuster Contact Information; and
3- Cooperate with your car insurance company which includes filling out an Application for Benefits and Authorization Forms.
If you don't do all three, then your medical bills won't get paid.
Another reason why your medical bills might not be getting paid is if your car insurance medical coverage ran out, otherwise called "exhausted."  When all of your medical coverage is used up, then your Health Insurance must pay for your medical bills.  If you don't have health insurance, then you can make a claim against the driver responsible for causing the accident in order to get your bills paid.
The final reason your medical bills might not get paid is if your car insurance company successfully challenges your medical treatment as not being reasonable or related to your injuries from the car accident.  If your car insurance company tries to challenge your medical bills, you should get legal advice immediately in order to protect your rights.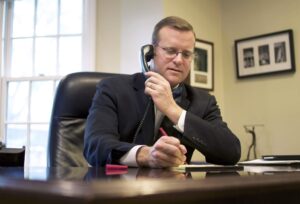 For more information on Pennsylvania Car Accident insurance issues or for advice after being injured in a car accident, contact Pennsylvania Personal Injury Lawyer Tim Rayne.  For over 20 years, Tim has been advising clients on Car Insurance choices and helping injured victims of car accidents receive fair treatment from insurance companies.  Tim has offices in Kennett Square, West Chester and Doylestown Pennsylvania.
[/column]