In addition to representing hundreds of Pennsylvania Car Accident victims over more than 25 years, I know from personal experience what it feels like to be a Car Accident Injury Victim. That experience gives me a unique appreciation for my clients' struggles.
My 1991 Car Accident
Back in 1991 I was a law student and while driving to school on Route 202, a car failed to yield me the right-of-way and turned left directly in front of me. I was going about 40 mph and hit the turning car broadside. My car had heavy front end damage and I suffered neck and back injuries from the whiplash caused by the violent impact.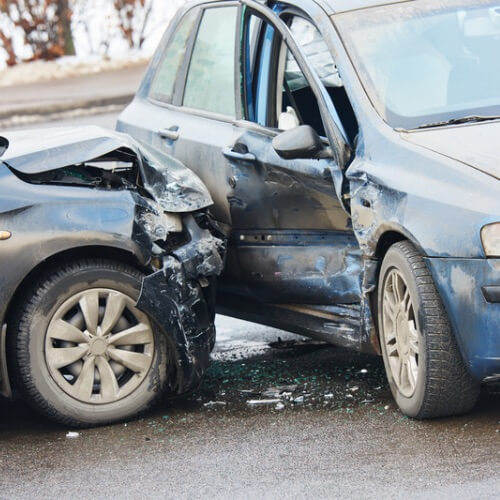 My Questions
In addition to my car being totaled, I was injured and had all of the questions that any Car Accident Victim would have like:
Should I call the Police?
Who else do I need to call?
Should I go to the Hospital?
Who should and shouldn't I talk to and what should and shouldn't I sign?
Who will pay to fix or replace my car? How much is fair compensation for the value of my car?
How do I get a rental car?
What injuries do I have?
Who will pay for my Medical Bills and Lost Income?
Am I legally entitled to other Compensation? If so, for what and how much?
Should I call a Car Accident Lawyer and how would that relationship work?
My Mistakes
I made a lot of mistakes after my Car Accident. I was hurting at the scene but didn't go to the Hospital to check for serious injuries (luckily I did not have a very serious injury). I also mistakenly thought that since I was a law student, I didn't need a lawyer and could represent myself. I settled my case directly with the insurance company too soon (before I recovered) and for an amount that I know now was not fair compensation.
In hindsight, I should have sought counsel from a Car Accident Lawyer because consultations are Free and lawyers work on a Contingent Fee Basis in which they are only paid from a successful result., either a Settlement or Jury Verdict. If I had consulted with a lawyer I would have done a lot of things differently that I think would have benefited both my physical recovery and the outcome of my legal case.
The Lesson
The lesson to learn from my experience is that Car Accidents that cause injuries are traumatic events, both physically and emotionally.
At the same time, each State has different rules on how the process is handled and what compensation you may be entitled to.
n addition, you need to know that the Insurance Companies do not necessarily have your best interests in mind. Insurance Companies make money by charging premiums and lose money by paying claims. Insurance adjusters are evaluated on their ability to settle claims quickly and on terms favorable to the Insurance Company, not the Car Accident Victim.
So, if you find yourself or a family member in the unfortunate position of being a Car Accident Victim and having questions, please consider talking to an Experienced Car Accident Lawyer in your State.
Tim Rayne is a Pennsylvania Car Accident Lawyer with the Chester County Law Firm MacElree Harvey. For over 25 years, Tim has been helping Pennsylvania Car Accident Victims understand their legal rights and receive fair compensation from insurance companies. Tim has law offices in Kennett Square and West Chester Pennsylvania. You can Contact Tim Rayne at 610-840-0124 or trayne@macelree.com or check out his website at www.TimRayneLaw.com.