[column width="1/1″ last="true" title="" title_type="single" animation="none" implicit="true"]
How Much Does it Cost to Hire a Pennsylvania Personal Injury Lawyer?
If you've been injured in an accident in Pennsylvania, like a Car Accident, Slip or Trip and Fall, Medical Malpractice, Dog Bite or other injury, it's smart for you to want to talk to and hire a Personal Injury Lawyer to help you.
But How Much does it Cost?
The good news for you is that Pennsylvania Personal Injury Attorneys work on a Contingent Fee Basis, which means that fees (and usually expenses) are paid only if and when the insurance company or the Defendant pays you compensation.  Then, your attorney fees (and usually expenses) are paid out of the recovery, rather than being paid by you directly.
The Advantages of a Contingent Fee Agreement
The Contingent Fee Agreement is beneficial to a Pennsylvania Personal Injury victim because injury victim does not have to pay an up-front retainer or hourly fees to the lawyer like most other legal representations.  Instead, the Personal Injury Lawyer agrees to take and pursue the case with the understanding that the fees will be paid at the end of the case and only if there is a recovery.  If there is no recovery there is no fee.  If there is a recovery, then the fee is a percentage of the recovery.
The Contingent Fee Agreement puts all risk on the Attorney, not the client.  The attorney works without getting paid up front with the expectation that there will be a recovery at the end which will generate a fee, but there are no guarantees.
The Contingent Fee arrangement also incentivizes the Lawyer to obtain the largest Settlement or Verdict possible, because the Fee earned is a percentage of the recovery; the larger the recovery, the greater the fee.
How Much is the Percentage of the Contingent Fee?
Contingent Fee percentages vary based upon case types, complexity and risk.  Percentages generally range from 25% to 40% .  I have never done so myself, but I have heard that some lawyers charge Contingent Fee percentages higher than 40%.
In Pennsylvania, cases involving accident victims who are Minors under age 18 generally involve Contingent Fee Agreements of 25%.  Settlements for cases involving Minors require Court Approval and Judges generally require a fee discount for Minors.
Due to the complexity of most Medical Malpractice Cases and the fact that many go to trial, most Medical Malpractice Lawyers charge 40%.
Most Pennsylvania Car Accident, Motorcycle Accident, Truck Accident and Pedestrian Injury cases involve Contingent Fees of One- Third (33.33%).
For Slip and Fall, Product Liability and Dog Bite cases, the Contingent Fee percentage usually ranges between 33.33%  and 40%, depending on severity of injuries and case complexity.
What Other Charges are There for Expenses?
In addition to charging a Contingent Fee for the time and expertise in handling the case, your Pennsylvania Personal Injury Lawyer will also receive reimbursement of Cases Expenses.
Case Expenses generally consist of all out-of-pocket costs incurred by the lawyer to handle the case.  Common Expenses include:  cost of police report, costs to get medical records, expert witness fees, court filing fees, deposition transcription fees, case related travel expenses, etc.
Most Pennsylvania Personal Injury Lawyers pay the case expenses up-front, rather than insist that the client pay them.  Case expenses are then reimbursed out of the recovery.
Questions to Ask Potential Pennsylvania Personal Injury Lawyers About Their Contingent Fee
In addition to asking about the percentage of the fee, you should ask whether the Fee is being charged on the Gross or Net recovery.  Gross means the fee is a percentage of the total recovery, the whole Settlement or Verdict.  Net means that the fee is charged on the Net Verdict or Settlement, after the litigation expenses are deducted.
If more than One-Third (33.33%) is being charged, you should consider asking the Lawyer what the justification is for a higher percentage.
You should also confirm that the lawyer, not you, will be fronting all case expenses to make sure that you will have no costs to pay during the case.  If you lawyer wants you to pay expenses, ask why.
Finally, some lawyers ask their clients to pay finance charges for litigation expenses, so make sure that you look for such a provision and understand the reasons for and consequences of such an arrangement.
If you have any more questions about Contingent Fee Agreements in Pennsylvania Personal Injury Cases contact Tim Rayne at 6108400124 or trayne@macelree.com.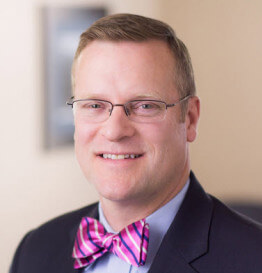 Tim Rayne is a Pennsylvania Car Accident and Personal Injury Lawyer with the Chester County Law Firm MacElree Harvey, Ltd.  For over 25 years, Tim has been helping injured accident victims understand their legal rights an receive fair compensation from insurance companies.  Tim has law offices in Kennett Square and West Chester, Pennsylvania.  Tim also meets with his clients at their homes and also schedules virtual consultations via Zoom or FaceTime.  Contact Tim with any questions relating to Pennsylvania Personal Injury Law at 6108400124 or trayne@macelree.com or check out his Website – TimRayneLaw.com.  
[/column]