Wondering what to do if you've been injured in a Pennsylvania Car Accident?  Well, here are Three Worst Things To Do After a Pennsylvania Car Accident from Pennsylvania Car Accident Lawyer Tim Rayne.
Don't talk to the Car Insurance Adjuster for the other Insurance Company After a Pennsylvania Car Accident
After you've been injured in a car accident, the insurance company for the other driver will assign an adjuster to your claim.  That adjuster is responsible for bringing your car accident claim to a successful conclusion.
Car insurance companies make money by charging premiums and they lose money by paying claims.  So, a "successful conclusion" of your car accident claim for the insurance company is for the adjuster to settle your claim for as little money as possible.
On the other hand, from your perspective, you want and deserve fair compensation for your injuries and damages.  Under Pennsylvania Personal Injury law you are entitled to recover medical bills, lost wages, out-of-pocket expenses and money for your pain and suffering.
One of the worst things you can do after a car accident is to talk to the car insurance adjuster after a Pennsylvania Car Accident.  Instead, you should have an experienced Pennsylvania Car Accident Lawyer handling all communication with the adjuster.
Don't Sign Anything or Give a Recorded Statement for the Car Insurance Adjuster
The insurance adjuster will ask you to sign forms like medical records and employment and wage loss forms.  Don't do it.  These forms allow the adjuster to obtain confidential medical and employment records to investigate your claim.
You are not required to sign anything for the adjuster for the other insurance company and it's unwise to do so.  Instead, you should have an experienced Pennsylvania Car Accident lawyer protecting your privacy.
Don't Settle a Car Accident Claim without the Advice of an Experienced Pennsylvania Car Accident Lawyer
You only get one chance to settle your Pennsylvania Car Accident claim.  If the car insurance company is going to agree to settle your claim and pay you compensation, then the adjuster will require that you sign a Release in exchange for the settlement money.
The Release will provide that the settlement is full and final.  Even if your injuries worsen and you require more treatment and have more losses, you won't be able to recover any additional money if you sign the Release.
Because settlements are final, it's important that you ensure that you are being treated fairly by the insurance company and are receiving a fair settlement before you settle. The way to do that is to seek counsel from an experienced Pennsylvania car accident lawyer.
A Pennsylvania Car Accident Lawyer will advise you on your legal rights and the value of your case.  The lawyer will also fight to ensure that you receive as much compensation as possible after a Pennsylvania Car Accident.
Car Accident Lawyers offer Free Consultations and charge a Contingent Fee which means that there is no fee unless the lawyer recovers compensation for you.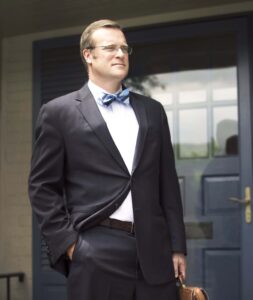 For more information on what to do and what not to do after a Pennsylvania Car Accident, contact Car Accident Lawyer Tim Rayne at 610 840 0124 or trayne@macelree.com.