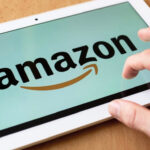 On July 3, 2019, a panel of the Third Circuit Court decided the appeal of the Pennsylvania Federal Court ruling in Oberdorf v. Amazon.com Inc., a groundbreaking decision in Pennsylvania Product Liability Law.
The Third Circuit found that online retailer Amazon qualified as a "Seller" under Pennsylvania Product Liability Law, making it strictly liable for injuries caused by defective products sold online to Pennsylvania consumers.  This is an important case because in addition to allowing Heather Oberdorf to be compensated for her serious injury, this decision may allow other injured consumers to sue Amazon, or other online sellers, if they are injured by a defective product purchased on the internet.
Nevertheless, the decision may be struck down because the Third Circuit has agreed to hear re-argument of the case En Banc, meaning that the entire Court will hear the case and decide whether the decision should stand or be reversed.  Thereafter, it's also possible that the case could be heard in the United States Supreme Court.
The Facts of the Case
On December 2, 2014, Heather Oberdorf logged into Amazon.com and typed a search for dog collars.  Her results included a collar that was sold by The Fury Gang, an Amazon third party vendor.  Oberdorf bought the collar through the Amazon website and it was shipped from The Fury Gang in Nevada to Oberdorf's home in Pennsylvania.
When Oberdorf used the dog collar a few days later, it broke and the retractable collar snapped back and hit her eyeglasses causing them to shatter.  Oberdorf was blinded in her left eye.
Oberdorf tried to sue both Amazon and The Fury Gang, but The Fury Gang could not be located, meaning that Amazon was the only company in the transaction that would be able to compensate Oberdorf for her serious injuries.
Pennsylvania Product Liability Law
Under Pennsylvania Product Liability Law, all members of the stream of commerce, including Manufacturers, Distributors and Retailers, are Strictly Liable for injuries caused by products that are defectively designed or manufactured.  The purpose of Product Liability law is to protect consumers from unnecessary injuries and to incentivize all members of the stream of commerce to only manufacture and sell safe products and to have adequate insurance to cover any injuries caused by defective products.
Amazon's Defense and the Court's Decision
Amazon defended the Product Liability claim by arguing that it did not qualify as a Seller but, instead, was more like an auction house acting as the agent for another entity that was the real seller.
Ultimately the Third Circuit decided that since Amazon asserts substantial control over its vendors and had the ability to vet the products and make sure that they were safe, Amazon should qualify as a Seller. In addition, since The Fury Gang had essentially disappeared, allowing a claim to move forward against Amazon was Oberdorf's only chance at justice.  Because of these and other reasons, the Court found that Amazon would qualify as a Seller and could be sued by Oberdorf under Pennsylvania Product Liability law.
Far Reaching Implications
Since Amazon sells countless products throughout Pennsylvania, this decision has far reaching implications.  If it stands, this ruling will allow injured victims of defective products to sue Amazon as a Seller even if the manufacturer or third party vendor cannot be located or is bankrupt.  Since Amazon has the ability and means to purchase insurance to cover these claims, the net result should be that injured parties will be protected and appropriately compensated when they are injured by defective products sold by Amazon.
Stay tuned to see if the Decision stands after the En Banc appeal and to see whether the case gets heard by the United States Supreme Court!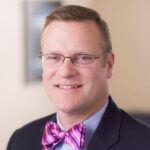 Tim Rayne is a Personal Injury Lawyer with the Pennsylvania law firm MacElree Harvey.  Tim has law offices in Kennett Square and West Chester Pennsylvania.  For over 25 years, Tim has been helping injured victims of accidents receive fair compensation from insurance companies.  Contact Tim Rayne at 6108400124 or trayne@macelree.com for a Free Consultation regarding your injury claim.