[column width="1/1″ last="true" title="" title_type="single" animation="none" implicit="true"]
A pedestrian injured in a Pennsylvania car accident provides a video testimonial for Pennsylvania Injury Lawyer Tim Rayne.
"I don't think that I could have gotten through this if it wasn't for Tim. There were so many different times when I thought I can't do this or I can't do this alone and Tim was always there to say Let's just take a step back, do you need to need to come to the office?
I ended working through some of my PTSD issues because of working with Tim.  I don't think I could have made it through without him."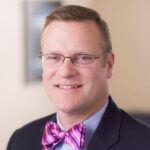 Tim Rayne is a Pedestrian Injury Lawyer who helps injured victims of Pennsylvania accidents receive fair treatment and compensation from insurance companies.  Tim has law offices in West Chester and Kennett Square Pennsylvania.  For 25 years Tim has been helping injured accident victims understand their legal rights and has been fighting with insurance companies on behalf of his clients.  Tim offers Free Consultations and can be reached at 6108400124 or trayne@macelree.com.  
[/column]