[column width="1/1″ last="true" title="" title_type="single" animation="none" implicit="true"]
What is Fair Compensation in a Pennsylvania Wrongful Death Case?
Pennsylvania accidents (like Car, Truck, Motorcycle or Pedestrian Accidents, Medical Malpractice and even Slip and Fall Accidents) can result in Legal Claims for Wrongful Death if someone caused the death through their carelessness or Negligence.
One of the more common questions I hear in my Pennsylvania Personal Injury Practice is: What Compensation is Recoverable in a Pennsylvania Wrongful Death Case?
It's impossible to fairly measure the value of a human being or quantify the loss to the family members who are left behind.
Nevertheless, the law attempts to do just that in order to ensure that the careless parties who caused the death are held accountable and to provide some measure of "fair" compensation to the surviving family members and/or Estate beneficiaries.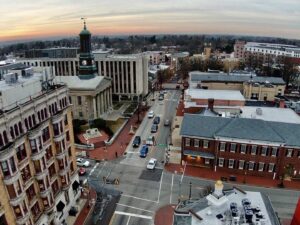 The Two Claims – Wrongful Death and Survival
In Pennsylvania, there are actually two separate claims arising out of a Wrongful Death – a Wrongful Death Claim and a Survival Action claim.
Wrongful Death
Wrongful Death claims are claims that are made by and distributed to the surviving family of the decedent.
Recoverable compensation to those people under the Wrongful Death Claim includes:
1- Medical Bills, Funeral and Burial Bills and Estate Administration Bills;
2- Money to compensate family (wife, children, parents) for the loss of money that the decedent would have spent on them for food, clothing, shelter, medical care, education, entertainment, gifts and recreation; and
3- Money to compensate family for the monetary value of the services, society and comfort the decedent would have provided for family members and, for minor children, the monetary value of the loss of guidance tutelage and moral upbringing the decedent would have provided had he/she not been killed.
Survival Action
Survival Action claims are claims of the decedent's Estate and are distributed pursuant to the Will of the decedent or, absent a Will, through the Intestacy Law.
Recoverable compensation under the Survival Action includes:
1- The physical and emotional pain and suffering, inconvenience and loss of life's pleasures that the decedent experienced from the time of the accident until death; and
2- The net loss earnings of the decent which is the total amount that he/she would have earned had the death not occurred minus what the family members can claim as support in the Wrongful Death claim and minus a fair sum for decedent's own personal maintenance expenses.
How are Damages Proven and What Makes a Case More or Less Valuable?
Each Wrongful Death case is different.  So in each one, different types and amounts of compensation can be recovered.
Since the Wrongful Death Damages tend to be greater if the decedent had young children, those claims tend to be much more valuable than Wrongful Death cases without young children.
Another driving factor of value of a Death Case is earnings.  The law focuses heavily on lost income in terms of valuing a Pennsylvania Wrongful Death case, so the higher the earnings of the decedent, the greater the value of the case.  In almost all Wrongful Death cases, an economist will testify concerning lost income and personal maintenance expense calculations.
The value of a Death case is also impacted by whether or not the decedent suffered consciously before death.  If he/she did, then the case is more valuable.
Ultimately, it may seem morbid, but the law attempts to measure fair legal compensation and fair accountability when someone is killed due to the Negligence of another.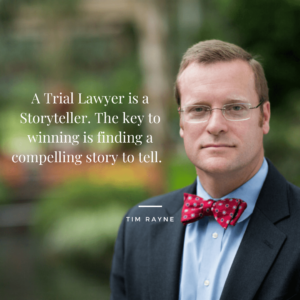 Tim Rayne is a Pennsylvania Wrongful Death Lawyer with MacElree Harvey, Ltd.  For over 25 years, Tim has been helping injured accident victims understand their legal rights and receive fair treatment from insurance companies.  Tim has law offices in Kennett Square and West Chester and also meets with clients in their homes or virtually via FaceTime or Zoom.  Contact Tim for a Free Evaluation of your case at 6108400124 or trayne@macelree.com or check out his website www.TimRayneLaw.com.  
[/column]