[column width="1/1″ last="true" title="" title_type="single" animation="none" implicit="true"]
Who Pays Your Lost Income if You are Injured in a Pennsylvania Car Accident?
Who pays your Lost Income after a Pennsylvania Car Accident depends on who is at fault for the accident and what type of car insurance you purchased.
Pennsylvania No Fault Lost Wage Coverage Paid By Your Own Car Insurance
Pennsylvania does not require its drivers to buy No Fault Lost Wage Coverage.  Instead, it's optional, but very useful, coverage.
If you purchased Lost Wage Coverage and were injured in a Pennsylvania Car Accident and unable to work then, regardless of who caused the accident (you or someone else), your Lost Income will be paid by your own insurance company up to the amount of the Coverage.  There are usually monthly and total limits.
Making a claim for Lost Wage Coverage will not increase your insurance rates because you paid premiums for the coverage.
Pennsylvania Fault Lost Wage Coverage Paid By At Fault Driver's Car Insurance
If you did not purchase Lost Wage coverage but the accident was caused by someone else, then you can make a legal claim to be reimbursed for any Lost Income from the insurance covering the responsible driver.
The insurance company may offer to pay your Lost Wages without a fight, but be careful not to sign a Release because if you do, you may be giving up your rights to additional compensation for your Personal Injuries.
If you are injured in a Pennsylvania Car Accident and have Lost Wages, it's best to talk to an experienced Car Accident Lawyer so that you can learn about all of your legal rights and options and avoid making a mistake that could jeopardize your claims.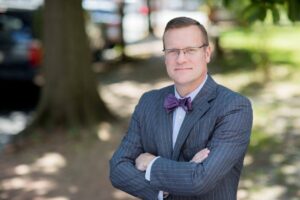 If you have any questions about your rights to Lost Wages after a Car Accident or regarding any of your legal rights after a Pennsylvania Car Accident, contact Tim Rayne at 6108400124 or trayne@macelree.com or check out his website www.TimRayneLaw.com.
For over 25 years, Tim Rayne has been helping victims of Pennsylvania Car Accidents understand their legal rights and the insurance claim process and making sure that they receive fair treatment.
[/column]