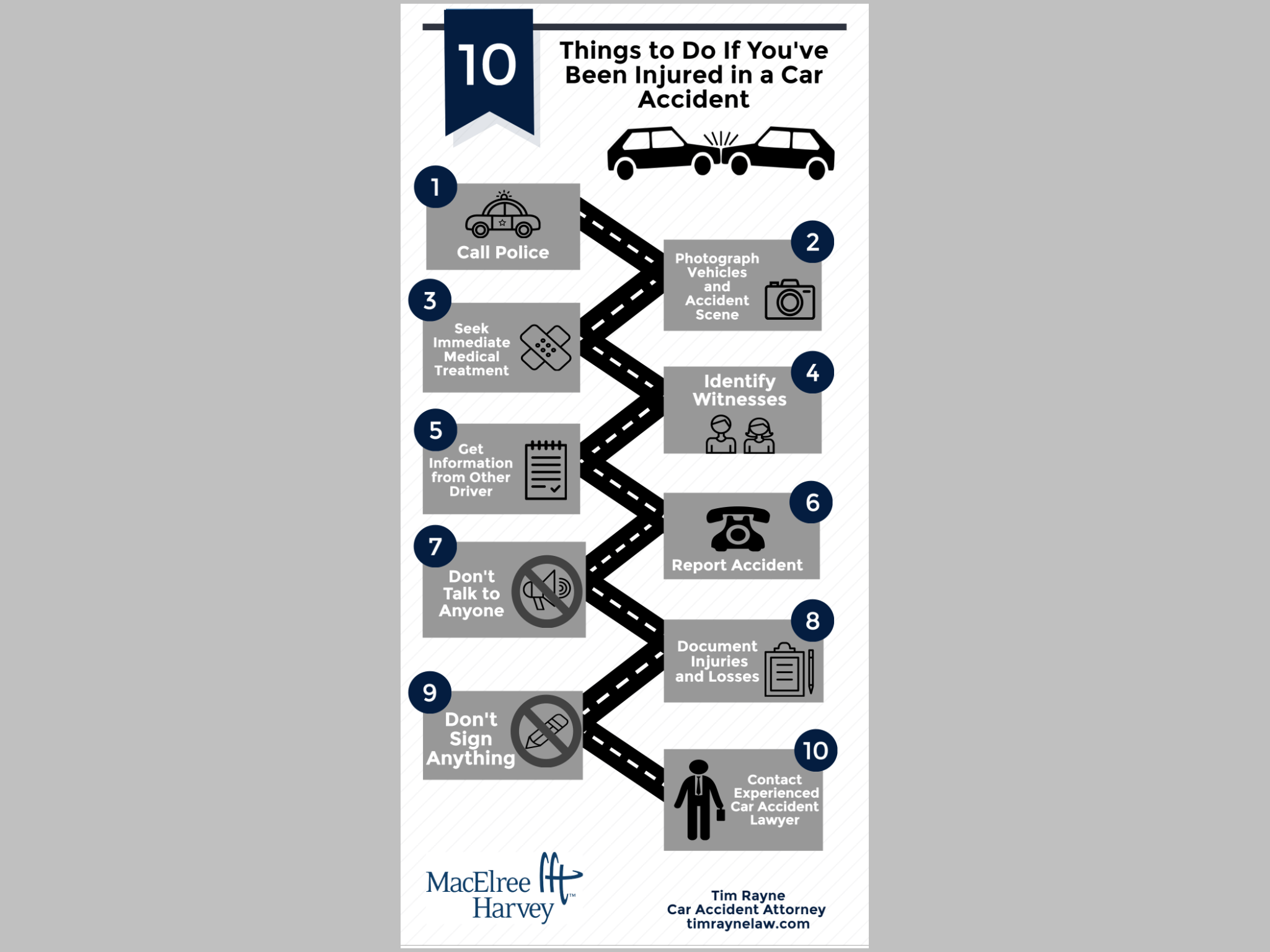 Pennsylvania Car Accident Lawyer Tim Rayne says there are 10 Things to Do if You've Been Injured in a Pennsylvania Car Accident:
1- Call the Police
2- Photograph the vehicles and accident scene
3- Seek Medical Treatment
4- Identify Witnesses
5- Get the other driver's vital information
6- Report the accident to your insurance company
7- Don't talk to anyone about the accident other than the Police and your insurance company
8- Keep track of all of your costs and lost wages
9- Don't sign anything without getting legal advice
10- Consult with a Pennsylvania Car Accident Lawyer as soon as possible after the accident.
Tim Rayne offers Free Consultations to Pennsylvania Car Accident victims in his Kennett Square and West Chester offices.  Contact Tim for a free review of your case at 610 840 0124 or trayne@macelree.com.
Tim has over 20 years of experience helping accident victims receive fair treatment from insurance companies.