[column width="1/1″ last="true" title="" title_type="single" animation="none" implicit="true"]
One of the most common questions I hear in my Pennsylvania Car Accident Injury practice is:   How long will it take to settle my Pennsylvania Car Accident case?  The answer is that each case is different and it all depends on the facts of your case, but there are several factors that impact the length of time that it will take for your case to resolve.
How Did the Accident Happen – How Clear is the Responsibility?
One of the relevant factors impacting the length of time a Car Accident case takes to settle is the facts of the accident and how clear (or unclear) the fault issue is.  In order to have a viable Car Accident case in the first place, the accident must be someone else's fault, not your fault.
If you are rear ended, fault is clear.  But, if the accident occurred at an intersection and you are fighting about who ran the red light, that's a totally different situation.
If the accident was clearly someone else's fault, it's less likely that the liability issue will need to be litigated, so your case can usually settle more quickly.
How Long Will You Need to be in Medical Treatment?
Your case can only be valued and settled once we know the full extent of your injuries and damages.  Insurance companies won't pay some now and some later.  For this reason, we need to wait until your medical treatment ends, or at least until your condition stabilizes, so that we can properly value your claim.
For this reason, the more serious your injuries are and the longer you will be in treatment leads to your case taking longer to settle.
How Much Insurance Does the Defendant Have and Do you Have Underinsurance Coverage?
How much insurance coverage there is can also impact the length of time it takes to settle your case.  If the Defendant has minimal coverage and your injuries are clear and serious, it's common for a Car Accident claim to settle more quickly.
In these situations, hopefully you have Underinsurance Coverage on your own car insurance to allow you to pursue a second claim against your own insurance company in order to get full compensation.
Conversely, if your injuries are very serious and there happens to be ample insurance coverage, it usually takes longer for your case to settle.
Are You Able to Reach a Settlement Agreement with the Insurance Company or Must your Claim be Litigated?
The final factor impacting the length of time for a Pennsylvania Car Accident Claim to resolve is whether an agreement can be reached with the insurance company without litigation.
In some cases, the insurance adjuster will fairly evaluate the claim and offer a reasonable settlement.  In other cases, the adjuster will make a low ball offer and fail to negotiate in good faith.
This tends to vary insurance company to insurance company or even adjuster to adjuster.
Sometimes we can get lucky and be able to negotiate a fair resolution and in other cases we need to litigate, which can substantially increase the time for a final resolution.
In my practice, we typically attempt to negotiate resolution of cases pre-suit, but I always recommend that my clients reject low ball offers and litigate their cases if the insurance adjuster is being unfair.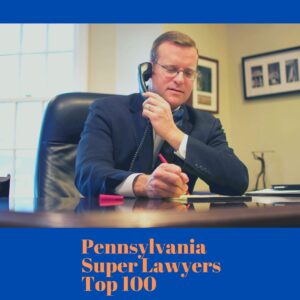 Tim Rayne is a Pennsylvania Car Accident Lawyer with the Chester County Law Firm MacElree Harvey, Ltd.  Tim has law offices in Kennett Square and West Chester Pennsylvania, but also meets with clients at their homes or virtually via Zoom or FaceTime.
For over 25 years, Tim Rayne has been helping injured Pennsylvania Car Accident victims understand their legal rights and receive fair compensation from insurance companies.
Contact Tim Rayne at 6108400124 or trayne@macelree.com for a Free Consultation.  
[/column]