[column width="1/1″ last="true" title="" title_type="single" animation="none" implicit="true"]
It's a common question I hear in my practice as a Pennsylvania Car Accident Lawyer:  What is the Formula for a Car Accident Settlement in Pennsylvania?
Is is three times your medical bills, five times your medical bills or something else?
Well, the answer is….
There is No Widely Accepted Formula for Valuing a Pennsylvania Car Accident Case
There is no standard formula.  Instead, the value of a Pennsylvania Car Accident Claim depends on numerous factors.
Let's look at two things that help give you the answer to the question of What Your Car Accident Case is Worth, the Types of Compensation that can be claimed in a Pennsylvania Personal Injury Case and the factors that I've found relevant to valuing a Car Accident Case in the 25 plus years I've been representing injured Car Accident Victims.
Types of Compensation Available in Pennsylvania Car Accident Cases
One of the reasons why you cannot just multiple medical bills by a factor to get the accurate value of a case is that a lot of the medical bills cannot even be recovered in a Pennsylvania Car Accident Case.  Specifically, any bills paid by your car insurance No Fault benefits, which is usually at least $5,000, cannot be claimed in any lawsuit against the driver who cause the accident.
So, what can you recover?
The following Damages can be recovered in Pennsylvania Car Accident Cases:  Out-of-Pocket Medical Bills, some Medical Bills paid by Health Insurance (depending on the type of plan), Future Medical Bills and Past and Future Lost Income or Earning Capacity.
Depending on whether you selected Full Tort or Limited Tort on your Car Insurance and the severity of your injuries, you may or may not be able to recover Non-Economic Damages which consist of Physical and Emotional Pain and Suffering, Disability and the Loss of the ability to enjoy activities,  Embarrassment and Humiliation and Scarring and Disfigurement.
If you selected Full Tort, then you can recover Non-Economic Damages.
If you selected Limited Tort, then you might not be able to, unless you suffered a Serious Injury or some other exception to Limited Tort applies.
Factors that Determine What is Fair Compensation
Valuing a Car Accident Case is more Art than Science or Math.
Its value depends on many factors and, in the end, the case is worth one of two things, either what you and the insurance company agree it's worth in a settlement or what a Jury decides it's worth after a Trial.
Nevertheless, here are some of the factors to consider:
The facts of the accident and how egregious the Defendant's conduct was, the extent of injuries, the length and amount of medical treatment, how invasive the treatment was (surgery versus therapy), the amount of medical bills, the amount of out-of-pocket expenses, the amount of wage loss, the extent of Disability, the amount of Pain and Suffering, the appearance of scarring, the age of the Plaintiff, the appearance and likeability of the Plaintiff, the prior health condition of the Plaintiff, the skill and reputation of Plaintiff's lawyer and the Venue for a lawsuit (liberal or conservative).
All of these factors must be considered when trying to value a case.
So, it's very hard, and usually impossible, to value a Car Accident case shortly after the accident has happened.  Instead, fair value can only be estimated when the Plaintiff's medical condition stabilizes and you know his/her long term prognosis.
Free Case Review
If you have questions regarding the value of your Pennsylvania Car Accident case, consider these factors and ask for your lawyer's detailed analysis.
If you don't have a lawyer, feel free to contact me for a Free Consultation and analysis of your Pennsylvania Car Accident claim.
I handle all Personal Injury Cases on a Contingent Fee Basis in which no fees are charged up front or during the representation.  Instead, I'm paid a percentage of the recovery, plus out-of-pocket costs, at the end of the case when you are paid.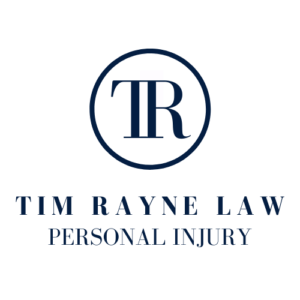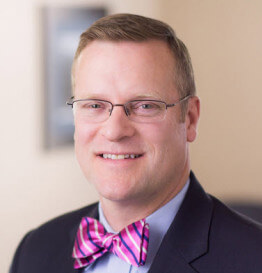 Tim Rayne is a Pennsylvania Car Accident Lawyer who helps victims of accidents understand their legal rights and the insurance claim process and receive fair compensation from insurance companies.  Tim has law offices in Kennett Square and West Chester Pennsylvania and also meets with clients at their homes or virtually via Zoom or FaceTime.  Contact Tim Rayne at 6108400124 or trayne@macelree.com.  
[/column]