Pennsylvania car accidents often involve multiple injured people, both drivers and passengers in a car.  In such cases, the issue can arise as to whether a single lawyer can represent both a driver and a passenger.  The answer is that sometimes it's possible but other times there can be a conflict of interest that probibits dual representation.
Conflict of interest is a big no no for lawyers.  We have a duty of loyalty to our clients and can't be involved in representing clients that have interests which are divergent.  In a car accident case, representing a driver and passenger for personal injuries can be problematic for two reasons.  First, the driver may have been partially responsible for causing the accident.  If so, then the passenger has a legal claim against the driver which creates a conflict of interest.  Second, even if the driver was not at fault and the other driver was completely responsible, if the other driver has limited insurance to compensate the injured parties, then a conflict of interest can arise because there will be a fight over limited funds in the case.
Representing a driver and passenger can be done when the driver was clearly not at fault (like with a rear end collision) and when there is plenty of insurance coverage.  In such a case, the driver and passenger need to be informed of the conflict of interest issue and can agree to waive the conflict and let the lawyer represent both of them.
In my Pennsylvania Car Accident practice, there have been many times that I have had to turn down representing both a driver and passenger, but there have also been cases in which I have represented whole families who have been injured in a car accident.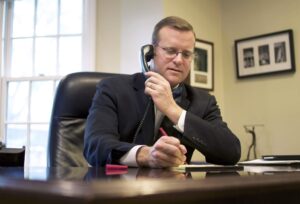 For more information on Pennsylvania Car Accident or Conflict of Interest issues, contact Tim Rayne at trayne@macelree.com or 610 840 0124.  For over 20 years, Tim has been helping victims of car accidents in Pennsylvania receive fair treatment from insurance companies either through settlement or trial.  Tim has offices in Kennett Square and West Chester, Pennsylvania.