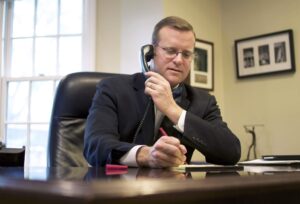 If you have been injured in a car accident in Chester County Pennsylvania, you may be debating about whether you need to consult with or hire a Personal Injury attorney.
Here are five reasons why it's a good idea to seek advice from an experienced Pennsylvania Car Accident Lawyer immediately after an accident:
Advice is free and there is no obligation to hire an attorney. Consultations with Pennsylvania Personal Injury lawyers are free of charge and you are not forced to retain the attorney.
There are mistakes you can make if you don't get proper advice. For example, giving statements or signing forms can hurt your case.
Education and Advice.  An experienced Pennsylvania Car Accident Attorney will educate you on your legal rights and the claims and litigation process.
No more calls from pushy insurance company adjusters.  Once you hire a Pennsylvania Car Accident Lawyer, the insurance company is obligated to leave you alone (no more phone calls, letters or visits from adjusters).
Fair Compensation for your Injuries and Damages.  An experienced Pennsylvania Car Accident Attorney is an expert at advocating and fighting with insurance companies to obtain maximum compensation for you (lost wages, medical bills, other expenses, and pain and suffering).
For more information on why it's important to consult with an experienced Pennsylvania Car Accident Lawyer as soon as possible after an accident, contact Tim Rayne at 610 840 0124 or trayne@macelree.com or check out Tim's website at www.timraynelaw.com.  For over 20 years, Tim Rayne has been helping injured victims of Pennsylvania car accidents from his Chester County offices in Kennett Square or West Chester.