[column width="1/1″ last="true" title="" title_type="single" animation="none" implicit="true"]
COVID-19 and  Pennsylvania Governor Wolf's Shut Down Order have changed the way businesses are operating, including the Personal Injury Law Practice of Tim Rayne, TimRayneLaw.com.  Tim is working remotely on his current cases and is communicating with clients via email and phone.  Tim continues to aggressively pursue his clients injury cases including Car Accidents, Slip and Fall Cases, Medical Malpractice and other Personal Injury Matters.
Tim is also accepting new Personal Injury clients, but given safety concerns and social-distancing best practices, Tim is not conducting in-person meetings with prospective new clients in April of 2020.  Instead, Tim is conducting virtual meetings with new clients via phone, email, FaceTime and/or Zoom.
Luckily, technology has progressed to the point where business can be conducted virtually and without the need for in-person contact during these uncertain and dangerous times.  Tim and the whole MacElree Harvey firm are well equipped to access all files remotely which allows them to continue to effectively and efficiently handle cases.  Tim is also fluent with  conference call, FaceTime and Zoom technologies which allows him to conduct meetings including voice and video.
If you have been injured in an accident in Pennsylvania and need legal advice or representation, you can trust that Tim Rayne and the law firm of MacElree Harvey remain ready to assist you and to protect your legal rights even during the COVID-19 Crisis of 2020.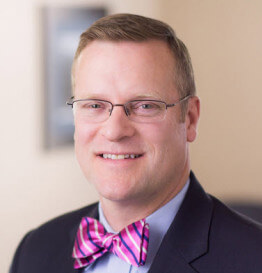 For over 25 years, Tim Rayne has been helping injured accident victims understand their legal rights and receive fair treatment from insurance companies.  Tim has law offices in Kennett Square and West Chester, Pennsylvania.  Tim also meets with his clients in their homes or other convenient locations and offers Virtual Meetings via Zoom or FaceTime.  Contact Tim Rayne at 610-840-0124 or trayne@macelree.com or check out Tim's website www.TimRayneLaw.com.  
[/column]