[column width="1/1″ last="true" title="" title_type="single" animation="none" implicit="true"]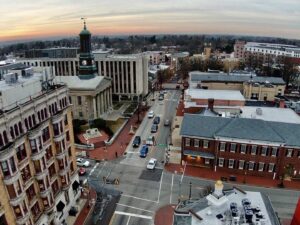 This week I was fortunate enough to be able to settle a Chester County Car Accident Personal Injury case for nearly $1 million using a process called Mediation.
My client was thrilled because we got a fair settlement through a relatively informal negotiation process which took place over Zoom rather than having to wait 6 months to go through extensive trial preparation and the stress of what would have been a four day Chester County jury trial.
In my experience, both Personal Injury Plaintiffs and insurance companies can benefit by attempting to settle Car Accident cases through Mediation rather than going straight to a jury trial.
The Mediation Process
Mediation is a form of Alternative Dispute Resolution where the parties agree to hire a third party neutral person, like an experienced lawyer or a retired judge, to review the case and try to broker a settlement between the parties.
The Mediator is almost always paid half by the Plaintiff and half by the Defense to ensure neutrality. The Mediator reviews documents provided by both parties in advance of a day of Mediation to learn about the facts of the case and the claims of each party. Sometimes the submissions are confidential and sometimes they are not.
Then, on the day of the Mediation, the parties and their lawyers meet either in person or virtually through Zoom and the Mediator goes back-and-forth between the two sides discussing the relative strengths and weaknesses of each side's case and eventually engaging in back-and-forth negotiation to try to broker a resolution.
Usually the Mediator does not put a value on the case but, instead, tries to work with both parties to arrive at a mutually agreed-upon negotiated settlement.
What are the benefits of Mediation?
Mediation has many benefits compared to a traditional Jury Trial:
Quicker resolution compared to waiting for a jury trial
Having an independent third-party helping value the case
Less expensive – saving on expert witness testimony Costs and Attorney time
Less stress on the client compared to a jury trial – quicker process and less prep time
Control over the resolution as opposed to the crapshoot nature of a jury verdict
The bottom line is that Mediations are not always successful in resolving Personal Injury cases.
In some cases, the parties just will never agree on the fair value of the case and it will be necessary to try the case and have the jury render a verdict.
However, in my experience, it's usually worth trying to resolve the case amicably through Mediation rather than immediately running to the courthouse for a Jury Trial.
Lawyers love trials, clients don't. In the end, a Personal Injury Cases are about our clients so we, as Personal Injury Lawyers, should do what's best for our clients.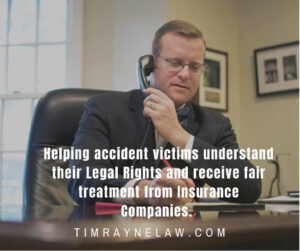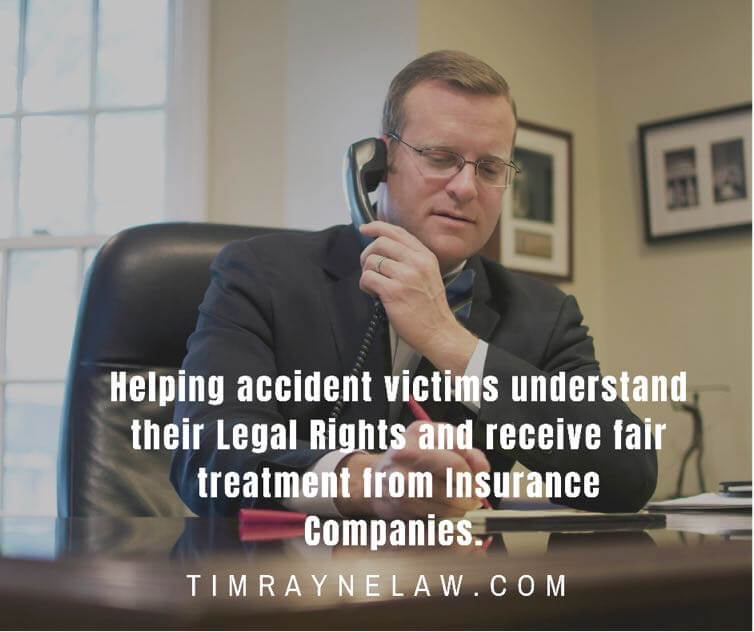 Tim Rayne is a Pennsylvania Personal Injury and Car Accident Lawyer with Offices in Kennett Square and West Chester.  For over 25 years, Tim has been helping injured accident victims understand their legal rights and receive fair treatment from insurance companies.  For many years, Tim has been named a Top 100 Lawyer by Super Lawyers in Pennsylvania and has also been honored by Best Lawyers and Main Line Today Magazine.  You can contact Tim Rayne at 6108400124 or trayne@macelree.com or check out his website at www.TimRayneLaw.com.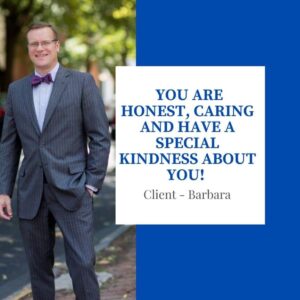 [/column]