[column width="1/1″ last="true" title="" title_type="single" animation="none" implicit="true"]
PENNSYLVANIA SUPERIOR COURT DECIDES CASE ON ABILITY TO RECOVER FUTURE MEDICAL EXPENSES
Recently, the Pennsylvania Superior Court decided the case of Farese v. Robinson, a car accident case that was tried in Delaware County and resulted in a jury verdict in excess of $2.5 million. The Defendant appealed the verdict, and one of the arguments being presented in the appellate court was that the award for future medical expenses was too high because the court did not reduce the future medical expense claim using a cost containment provision contained in the Pennsylvania Motor Vehicle Financial Responsibility Law.
In the end, the Superior Court finally put to bed the long-standing question of whether the cost containment provision should apply to future medical expenses by deciding that accident victims should be entitled to recover the full amount of future medical expenses. Because of the uncertainty of future health insurance coverage, it would be unfair to have the car accident victims' ability to recover money reduced and have them face risk as to whether they will have the money needed to pay for future medical treatment.
How Are Medical Expenses Paid After a Pennsylvania Car Accident?
Pennsylvania operates under a No-Fault system for payment of medical bills, which means that no matter who is at fault for causing a car accident, your own car insurance will pay for your medical bills up to the amount of your medical coverage. The minimum, and most common, car insurance medical coverage amount is $5,000. So, if you are injured in a car accident, usually the first $5,000 of your medical bills will be paid by your car insurance. Then, bills in excess of that amount will either be paid by your health insurance if you have it, or will need to be paid out of pocket. If another driver caused the accident, then you can make a legal claim against that driver to be compensated for any medical bills that are not paid by insurance, including any future medical bills that you are likely to incur for the remainder of your life expectancy.
As part of the Pennsylvania Motor Vehicle Financial Responsibility Law that was passed in 1990, there is a cost containment provision which indicates that medical providers cannot receive payment for medical treatment in excess of 110% of what Medicare would pay for those services. The purpose of the cost containment provision was to put a limit on medical bill reimbursement in order to keep car insurance rates reasonable.
If you are injured in a car accident, there is no such thing as a co-pay or deductible. Your medical provider will be paid by your car insurance up to 110% of what Medicare allows, and then the remainder of the bill must be written off.
However, when your medical coverage is used up (which is usually $5,000), then your medical providers can either bill your health insurance, and then co-pays and deductibles will kick in, or, if you don't have health insurance, you can be billed directly for the full amount of medical bills. If the accident was someone else's fault, you would have the right to claim compensation for those medical bills, including compensation for future medical bills. However, before the Farese v. Robinson Court Decision, it was uncertain as to whether future medical bills could be recovered in full or had to be reduced to 110% of Medicare rates.
What Was the Future Medical Bill Decision in the Farese v. Robinson Case?
In Farese v. Robinson, the trial court allowed Farese's medical experts to testify that Mr. Farese would likely incur future medical expenses for his injuries. The trial court permitted the full amount of future medical expenses to be introduced into evidence, rather than forcing a recalculation which would reduce the bills to the 110% of Medicare cost containment amount. When the jury awarded Farese $900,000 in future medical expenses, Robinson's attorneys claimed that such award was improper because the trial court should have forced Farese to reduce his claim to 110% of what Medicare would have paid.
Although no Pennsylvania appellate court had published a Decision on this issue to date, multiple Pennsylvania federal court judges had decided previously that it was improper to reduce future medical expenses using the cost containment provision.
Those courts reasoned that cost containment reduction of future bills would be improper because it could create a scenario under which the accident victim could end up with insufficient monies to pay future medical bills. There is no guarantee that anyone will have insurance to cover their future medical bills and, as such, to artificially reduce future medical bills could result in an accident victim receiving a verdict that would be insufficient to pay for his or her future medical needs.
Ultimately, the Superior Court found that the cost containment provision was intended to apply to only the medical treatment covered by someone's no-fault coverage and not to all of the future medical bills that will ultimately be incurred.
In my opinion, this ruling makes good common sense and is consistent with Pennsylvania law, which provides that an accident victim should be fully and fairly compensated for all harm. If someone sustains injuries that will continue into the future, fairness dictates that they should be able to recover fair compensation to pay for those medical bills in full. To provide that the recovery for medical bills should be reduced would be unfair because it could result in a situation where the accident victim does not have all of the money needed to pay for future medical care.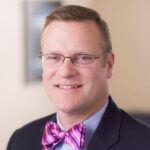 Tim Rayne is a Car Accident and Personal Injury Lawyer with the Chester County Pennsylvania law firm MacElree Harvey.  For over 25 years, Tim has been helping injured accident victims understand their legal rights and receive fair compensation from insurance companies.  Tim has law offices in West Chester and Kennett Square and can be contacted at 6108400124 or trayne@macelree.com.  
[/column]