[column width="1/1″ last="true" title="" title_type="single" animation="none" implicit="true"]

There is a Natural Reluctance to Presenting a Slip and Fall Claim
A lot of people are reluctant to investigate their legal rights after being injured in a fall on Ice or Snow.
They may be embarrassed about the fall and think it was their fault.  Maybe they think there is a negative stigma about investigating a Personal Injury Case or talking to a Personal Injury Lawyer, particularly in a Slip and Fall situation.  Or, maybe they just don't know the law of Pennsylvania including what obligations Property Owners have to protect people walking on their land and what protection the law affords to Fall Victims.
But, the Consequences of a Fall Can be Severe
Fall down accidents, particularly those occurring on Ice or Snow, can lead to serious sometimes permanent and life-altering injuries.
Because of the many different bio-mechanics of a Fall on Ice (falling forward, falling backward, falling sideways or a twisting fall) many different injuries can result.
Common injuries from Falls on Ice or Snow are literally head to toe and can include:  facial injuries and fractures, head injuries and concussion, shoulder injuries and particularly rotator cuff tears, elbow fractures and arm fractures, wrist and hand fractures, spine injuries including disc injuries and spine fractures, hip fractures, knee injuries, and leg injuries and ankle injuries, including fractures and dislocations.
Fall injuries can lead to hospitalization, surgeries and sometimes pre-mature death.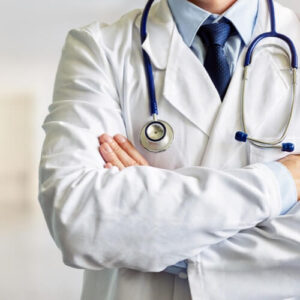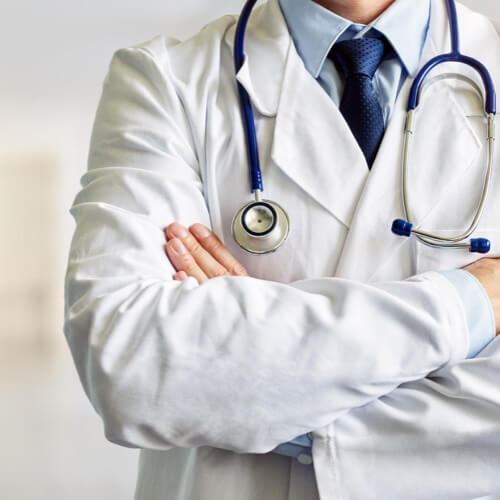 What Obligations Do Property Owners Have to Prevent Slip and Falls on Snow or Ice?
All Pennsylvania Property Owners or Tenants have a duty of reasonable care to take steps to clear their property from ice and snow within a reasonable time after a Snow or Ice event.  This includes plowing, shoveling and salting.  If they fail in this duty and someone sustains injury as a result, they can be held legally liable.
Similarly, Property Owners have an obligation to treat melted and refrozen patches to prevent unnecessary injury.
Luckily, most Property Owners purchase Insurance to cover Fall Injuries in the event that they do not live up to their legal responsibility to properly care for their property.
What Compensation are Fall Victims Potentially Entitled To?
If it can be proven that a Property Owner was Negligent and caused a Slip and Fall Injury, then the Fall Victim is entitled to be reasonably compensated.
Fair Compensation includes Medical Bills and Out-of-Pocket Costs, Lost Income and compensation for Pain and Suffering, Disability and Scarring.
For Serious Injuries, the required Compensation can be significant and is usually covered by Property Insurance.  Compensation can help Fall Victims and their families cope with the consequences of a serious injury.
What Defenses Can the Property Owner Use to Try to Escape Responsibility?
The Property Owner can defend a Slip and Fall case by arguing that there was insufficient time between the storm and the fall to make the condition safe.  It can also argue that it made a reasonable effort to make the property safe.  It can also claim that the Fall Victim was Negligent and should have seen and avoided the slippery condition.
In the end, it can be up to a Jury to decide who was at fault and what is fair compensation.
What Should You Do After a Fall on Ice or Snow?
There are several things that you should do to protect your legal rights after a Slip and Fall Injury:
1- Photograph the Condition
2- Identify any Witnesses
3- Report the Fall to the Property Owner
4- Get Medical Treatment
5- Get Legal Advice
Legal Advice Should be Free
Experienced Pennsylvania Personal Injury Lawyers like me will offer Free Advice and Free Consultations for Slip and Fall Cases.
We also take Slip and Fall clients on a Contingent Fee Basis, meaning that it does not cost any up front fees to hire a Lawyer.  We handle the case for free unless or until there is a money recovery for you and then we are paid our fee and any expenses in the case.  So, there is no financial risk or expense to get legal advice or representation.
If you have been injured in a Fall on Snow or Ice, you should seek Legal Advice to determine whether you have a legitimate legal claim or not.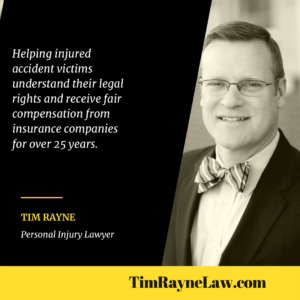 Tim Rayne helps Fall Victims understand their legal rights and receive fair compensation from insurance companies after a Slip and Fall on Snow or Ice.  Contact Tim Rayne at 6108400124 or trayne@macelree.com for a Free Consultation.  
[/column]