[column width="1/1″ last="true" title="" title_type="single" animation="none" implicit="true"]
Your Legal Rights After a Pennsylvania Dog Bite or Dog Attack
Dramatic increase in dog bite injuries due to COVID
Dog ownership has increased significantly during the COVID pandemic.  At the same time, people are confined at home, including young children who would usually be in school. In addition, I'm sure you have noticed that there are many more people walking their dogs on streets and in neighborhoods.
All of these factors have combined to cause an exponential increase in the number and severity of Dog Bite injuries.
Doctors, hospitals and even the American Journal of Pediatrics have all documented this dramatic increase in Dog Bite injuries since the COVID shelter in place orders began.
In my own personal injury practice, I have similarly experienced a very noticeable increase in calls, emails and website inquiries about Dog Bite injuries.
Given this phenomenon,  I thought I would answer some Frequently Asked Questions About Pennsylvania Dog Bite Cases.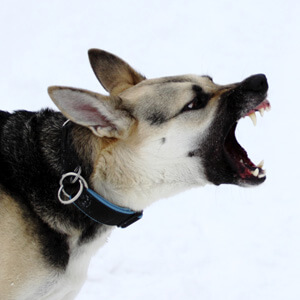 Is the Dog Owner Automatically Liable for the Dog Bite?
Under the Pennsylvania Dog Law, a dog owner is liable for all medical bills arising out of a Dog Bite or Dog Attack.
However, for the dog bite victim to be able to recover money for damages other than medical bills (like lost income, pain and suffering and scarring and disfigurement) it is necessary to prove that the dog owner was Negligent.
Negligence requires proof that the dog owner was careless and failed to use reasonable care to prevent unnecessary injuries. Dog owners have an obligation to properly enclose and restrain their dogs. Dog Owners have an obligation to keep the dogs confined to their property and, while walking them off of the property, to keep their dogs properly restrained by a leash.
If the dog owner has a notice that the dog is aggressive and violent, then he or she has greater obligations and is almost automatically liable for all injuries and damages in the event of a Dog Bite or Dog Attack.
The bottom line is that dog owners should use reasonable care to properly confine and restrain their dogs in order to prevent unnecessary injuries. In the event that they have notice or warning that their dog is aggressive and may be dangerous, it is unwise to keep the dog unless the owner is willing to undertake whatever methods are necessary to prevent injuries to others.
Video – Dog Bite – Do You Have a Legal Case?
What Compensation is a Dog Bite Victim Entitled to Under Pennsylvania Law?
Dog Bites cause significant skin and tissue damage and can lead to long-term or even permanent and disfiguring scarring.  Dog Attacks can cause other injuries, like falls, that can result in broken bones or other serious injuries.
Under Pennsylvania law, Dog Bite  and Dog Attack victims are able to claim compensation for medical bills, lost income, pain and suffering, embarrassment and humiliation, scarring and disfigurement and disability.
Dog Bite incidents are usually covered by Property Insurance or Liability Insurance.
Video – What Compensation Can You Recover in a Pennsylvania Dog Bite Case?
What steps should you take if you have been a victim of a Dog Bite or Dog Attack?
If you have been a victim of a Dog Bite or Dog Attack in Pennsylvania, here are five things you should do immediately:  1- Call the police and the health department;  2-  Identify the dog owner and report the incident to the dog owner; 3- Photograph your injuries; 4- Seek medical treatment because it may be necessary to treat you with Rabies shots; and 5- Consult with an experienced Dog Bite Attorney.
Will your Dog Bite claim have to go to court?
Your Dog Bite claim may or may not have to result in a lawsuit and court proceedings. If the responsibility for the Dog Bite is clear and your injuries are straightforward, it is possible that the insurance company for the dog owner will offer a reasonable settlement to resolve your case without going to court.
However, often the insurance company will not make a fair settlement offer pre-litigation which requires you to at least file a lawsuit and sometimes take the case all the way to a jury trial to get fair compensation.
For this reason, it's important for you to hire a lawyer who is not afraid to go to court if that is what is necessary to get a fair resolution of your claim.
Why should you consider Tim Rayne for your Pennsylvania Dog Bite case?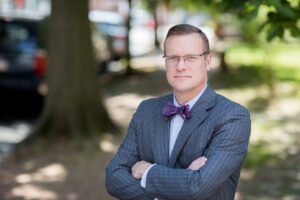 For over 25 years, Tim Rayne has  been helping injury victims, including victims of serious Dog Bites and Dog Attacks, receive fair compensation from insurance companies. In addition to having extensive experience negotiating settlements with insurance companies or using Mediation or Arbitration to resolve cases, Tim  regularly takes personal injury cases to verdict in jury trials. Tim has a Masters Degree in Trial Advocacy and is a Board-Certified Trial Lawyer.
Tim attempts to settle cases with the insurance company if that is possible, but if the insurance company lowballs you or does not offer what he believes to be a fair settlement, Tim will take your case all the way to verdict if that is what is necessary to get a fair resolution.
Tim is a Partner in the Chester County Pennsylvania based full-service Law Firm of MacElree Harvey, Ltd.
For more information on your rights after a Dog Bite injury or to you have a Free Consultation please contact Tim Rayne at 6108400124 or trayne@macelree.com or check out Tim's website, TimRayneLaw.com.  Tim meets with new clients in either his Kennett Square or West Chester Offices, at their homes or other convenient locations or virtually via Zoom or FaceTime.
Here is a Testimonial from one of Tim's Pennsylvania Dog Bite Clients.
[/column]