[column width="1/1″ last="true" title="" title_type="single" animation="none" implicit="true"]
Why Does the World Need Personal Injury Lawyers?
Sometimes we personal injury lawyers get a bad rap. We are like funeral directors or used car salespeople, someone that you don't want to think about until you have the need.
But, like a funeral director when someone dies or a car salesperson when you need a car, once you become an accident victim, then having the right Personal Injury Lawyer becomes very important.
Suddenly you stop thinking that "you aren't the type of person who would sue anyone" and start thinking "I'm hurt and deserve to be treated fairly by the insurance companies."
Why does the world need Personal Injury Lawyers?  Why can't we all just represent ourselves and deal directly with the insurance companies?
The main reason  you need a Personal Injury Lawyer is because innocent accident victims are entitled to be compensated for their injuries and damages caused by an accident (like lost income medical expenses out of pocket costs disability and Pain) but, the entity from whom they are entitled to compensation is nearly always an insurance company.
Insurance companies want to either avoid paying altogether or minimize the payment in order to maximize profit.
Insurance companies make money by charging premiums. They lose money by playing paying claims. Consequently, an insurance company has a business motivation to either deny or minimize claim payments.
So, when you are injured in an accident, the insurance company who you will be dealing with to present your claim hires adjusters and lawyers to try to pay you nothing or as little as possible.
That is why you need someone in your corner. Someone who is experienced and evaluating, presenting, settling and trying personal injury cases. If you have that type of Personal Injury Lawyer on your side, then you are much more likely to get treated fairly, to get the compensation that you are entitled to under the law rather than get short changed.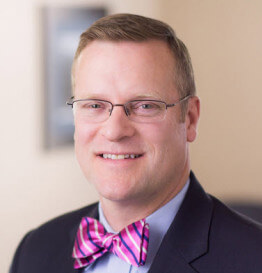 Tim Rayne is a Car Accident and Personal Injury Lawyer with the Chester County based Full Service Law Firm MacElree Harvey.  For over 25 years, Tim has been helping injured accident victims understand their legal rights and receive fair compensation through settlements with insurance companies and verdicts in Jury Trials.  Tim Rayne has law offices in Kennett Square and West Chester Pennsylvania and also meets clients at their homes or conducts virtual meetings via Zoom or Facetime.  Contact Tim Rayne for a Free Case Evaluation at 6108400124 or trayne@macelree.com or visit his website at www.TimRayneLaw.com.  
[/column]