[column width="1/1″ last="true" title="" title_type="single" animation="none" implicit="true"]
Can't I just Deal Directly with the Car Insurance Adjuster and Settle My Case without a Lawyer?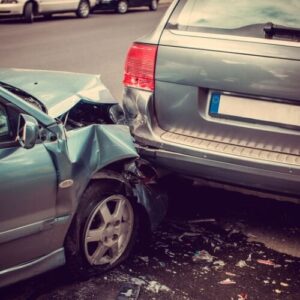 Why can't you just deal directly with the Car Insurance Adjuster and settle your Pennsylvania Car Accident Claim without hiring a lawyer?
Well, you can.  Or, you can try.  However, the danger is that, because you do not value, negotiate and try Car Accident cases for a living, you might not do it as well and an experienced Car Accident Lawyer and you might cost yourself in the long run.
Although each case is different and I cannot and will not promise that the same will happen in your Car Accident Case, here's a story about an actual case in which the client started to handle her own claim, but then hired me and ultimately received a dramatically greater settlement.
The Case of the Low Ball Underinsurance Offer
The client Mary (not her actual name) was seriously injured in a car accident in Pennsylvania.  She had broken bones and internal injuries requiring hospitalization and multiple surgeries.  Mary lost a significant amount of time at work and had substantial medical bills in addition to her pain and suffering, disability and scarring.
The driver who caused the accident was insured but had a Policy Limit of only $100,000 which it agreed to pay Mary without much of a fight.  Luckily, Mary had her own car insurance policy which included Underinsured Benefits of up to $500,000 which was insurance she paid for to make up the difference between the amount of coverage of the responsible driver and the fair value of the claim.
Mary thought that her own insurance company would be fair with her and that she'd be able to reach a settlement of her Underinsurance Claim without hiring a lawyer.
She was wrong.
Mary presented her medical records and bills, as well as a detailed summary of her claim.  Her insurance company's response was to negotiate, but it topped out at an offer of less than $50,000.
Thinking that she was being low balled, Mary consulted with me and I confirmed that she was.
Mary retained me to represent her and my office went to work on the case.  We hired experts to explain her injuries, we got better photos of her scarring and we restarted negotiations.
In the end, Mary preferred not to litigate the Underinsurance claim, but we were still able to increase the Offer and Settlement from $45,000 to over $300,000.
Even after paying our fees, Mary's net settlement was over $150,000 greater than if would have been handling the case on her own!
Again, please understand that each case is unique and I cannot promise similar results in your case.  Nevertheless, Experienced Car Accident Lawyers do have certain leverage with insurance companies.  Insurance Adjusters appreciate that an Experienced Car Accident Lawyer knows what fair case values are and usually are ready to take the case to Court and to Trial if the adjuster Low Balls the Offer.
For this reason, although Car Accident Lawyers charge a Contingent Fee for their services, they can greatly increase the Settlement Value of the claim in addition to alleviating the stress you would have in trying to handle the claim yourself.
For advice about your Pennsylvania Car Accident Claim, please contact Tim Rayne for a Free Consultation and check out his Case Results and Testimonials on his Website.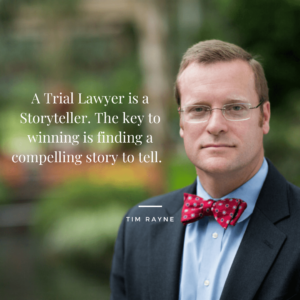 Tim Rayne is a Car Accident Lawyer with the Pennsylvania Law Firm MacElree Harvey.  For over 25 years, Tim has been helping injured Car Accident victims understand their legal rights and receive fair treatment from insurance companies.  Tim has law offices in Kennett Square and West Chester Pennsylvania and also meets with clients at their homes or virtually via Zoom or FaceTime.  Contact Tim to schedule a Free Consultation at 6108400124 or trayne@macelree.com or checkout his Website www.TimRayneLaw.com.  
[/column]