Slip and Fall Accidents cause serious injuries and can result in liability for Property Owners and Managers. To successfully pursue an Injury Claim, the victim must prove Negligence on the party of the party responsible for the Property, which normally requires proof that it had Actual Notice or Constructive Notice of a dangerous condition and failed to take reasonable steps to correct it before the accident.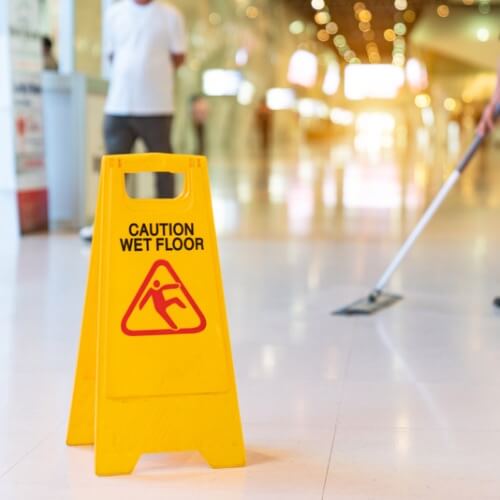 Why is Notice Required?
Property Owners are not automatically held liable for all injuries on the property. It's considered to be unfair to hold a Property Owner responsible for an injury unless it Knew (Actual Notice) or Should Have Known (Constructive Notice) about the Dangerous Condition and had the ability to fix the condition and prevent the accident.
What is Actual Notice?
Actual Notice exists when the Property Owner created the condition or actually knew about it before the Accident.
What is Constructive Notice?
Constructive Notice exists when the condition was present for a period of time such that the Property Owner should have known about it if it had been exercising reasonable care and could have made it safe before the accident.
So, to prove Constructive Notice you would want to investigate surveillance or security video, if available, to try to pinpoint when the dangerous condition was created. You would also investigate what policies the property owner had concerning inspection and maintenance of the property and whether those policies were followed.
Proving Notice can be a challenge in many Personal Injury cases so it's important to retain competent legal counsel to represent your interests.