[column width="1/1″ last="true" title="" title_type="single" animation="none" implicit="true"]
A common question I hear in my practice as a Pennsylvania Personal Injury and Medical Malpractice Lawyer is: What Compensation Can I recover in a Pennsylvania Medical Malpractice Case?
The Law regarding compensation in Pennsylvania Medical Malpractice Cases is different compared to other Personal Injury Cases like car, truck or motorcycle accidents, slip and fall or other Premises Liability cases or Dog Bite cases.
The Pennsylvania Legislature passed the MCARE Act in 2002 which fundamentally changed the monetary compensation recoverable in Pennsylvania Medical Malpractice Cases.
There are three types of compensation that are potentially recoverable in a Medical Malpractice Case:  Economic Damages, Non-Economic Damages and Punitive Damages.
Economic Damages in Pennsylvania Medical Malpractice Cases
Economic Damages include Past Medical Bills, Future Medical Bills, Past Lost Earnings and Future Lost Earnings.
Past Medical Bills
The MCARE Act changed the rules regarding the recovery of Past Medical Bills in that, to the extent that the past bills were paid by health insurance, they usually cannot be introduced into evidence and recovered.  There are some exceptions to this rule including one for State and Federal governments paying medical bills.  For those payments the bills can be recovered but then have to be paid back to the governmental entity.
Future Medical Bills
Regarding future medical bills, if the bills are predicted to have a present value of $100,000 or less they can be recovered by the victim as a lump sum.  However, if Future Medical Bills are projected to be more than $100,000, they can be recovered but the Jury must itemize the future expenses year-by-year and they can be paid periodically by the defendant or insurance company rather than in one lump sum.  This differs dramatically from other Pennsylvania Personal Injury Cases in which Future Medical Expenses are awarded and paid in one lump sum.
Lost Income and Earning Capacity
Past Lost Income for the time missed from work from the date of the Malpractice until Trial is recoverable.  In addition, Future Lost Earnings or Earnings Capacity is also recoverable, but the amount awarded must be reduced to Present Value, which requires the testimony of an Economist to make appropriate adjustments.
Non-Economic Damages
A victim of Medical Malpractice in Pennsylvania is also entitled to prove and recover compensation for Non-Economic Damages which consist of Pain and Suffering, Embarrassment and Humiliation, Loss of Enjoyment of Life and Disfigurement.  To come up with a fair award for Non-Economic Damages, the jury is told consider things like, the age of the victim, the victim's prior health condition, the severity and permanency of injuries, the duration and nature of medical treatment, and the nature of pain, disability and scarring and disfigurement suffered by the victim.
Damage Caps
Unlike other states, Pennsylvania does not have Damage Caps for Medical Malpractice cases, so a jury is not constrained by the legislature in the amount of Economic or Non-Economic compensation that it can award to an injured Medical Malpractice victim.
Punitive Damages
In cases of willful or wanton conduct or reckless indifference, a jury can award Punitive Damages in a Pennsylvania Medical Malpractice case.  Punitive damages are relatively rare, but are awarded in appropriate cases to punish the defendant's conduct and to deter it from being repeated in the future.  The wealth of a defendant is admissible in such cases because in order to determine what amount will punish a particular defendant, the wealth of the defendant is a relevant factor.
Except in cases alleging intentional conduct, Pennsylvania law limits Punitive Damages against an individual physician to 200% of Compensatory damages but also provides that, when awarded, Punitive Damages should not be less than $100,000 unless a lower verdict is returned by the jury.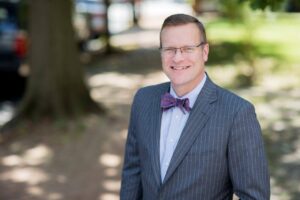 Tim Rayne is a Pennsylvania Personal Injury and Medical Malpractice Lawyer.  For over 25 years, Tim has been helping injured victims understand their legal rights and receive fair compensation.  Tim has law offices in Kennett Square and West Chester, Pennsylvania but also meets with clients in their homes or virtually via Zoom or FaceTime.  Contact Tim Rayne to request a Free Consultation regarding your cases at 6108400124 or trayne@macelree.com.  
[/column]