[column width="1/1″ last="true" title="" title_type="single" animation="none" implicit="true"]
Why is Limited Tort So Bad?
When you buy car insurance in Pennsylvania, you must choose whether you want to have Full Tort or Limited Tort. Limited Tort is cheaper coverage compared to Full Tort, but, in exchange for reduced premiums, you give up important legal rights to be compensated if you are injured in a car accident.
​As a car accident lawyer, I've had many clients come into my office after a car accident and be disappointed because they did not know the negative consequences of selecting Limited Tort and would have gladly paid the higher insurance premiums if they knew what legal rights they were compromising.
What Does it Mean to be Full Tort?
​A person who elects Full Tort car insurance preserves full legal rights to seek compensation in the event of a car accident. A person covered under a Full Tort policy can seek both "economic" and "non-economic" damages from another driver who causes a car accident. "Economic damages" include things like unpaid medical bills, lost wages or out-of-pocket expenses. "Non-economic damages" include pain and suffering, emotional distress, disability, and scarring or disfigurement.
​If Full Tort is elected, none of your legal rights are sacrificed. Instead, you pay increasedinsurance premiums to preserve your rights to seek full compensation.
What Does it Mean to be Limited Tort?
​A person who elects Limited Tort compromises legal rights in exchange for reduced insurance premiums. A person covered under Limited Tort is able to recover economic damages from the driver who is responsible for causing the car accident. However, non-economic damages (pain and suffering, emotional distress, disability, and scarring or disfigurement) cannot be recovered unless there is proof of a "serious injury."
​The law defines "serious injury" as "a personal injury resulting in death, serious impairment of a body function, or permanent serious disfigurement." Pennsylvania courts have been reluctant to find injuries "serious" unless the injured person has sustained a very long-lasting and disabling injury. Because of this, many car accident victims who suffer significant injuries are prohibited from recovering compensation for non-economic damages if they are covered by Limited Tort.
Who is Impacted by the Tort Election?
​Although the policyholder makes the tort election of Full Tort or Limited Tort, it applies to the spouse and relatives of the policy owner who live with the policyholder and do not have their own car insurance. So, your tort election would apply to your spouse and children if they are insured on your car insurance policy. If you have your own policy, your tort election applies no matter what car you are injured in. If more than one car insurance policy covers an injured person who does not have a car insurance policy and each policy has a different tort election, the election covering the vehicle that the injured person was in at the time of the accident applies.
Are There Exceptions to Limited Tort?
​Under certain circumstances, a person who elected or was covered by the Limited Tort selection is not prevented from recovering non-economic damages even if a "serious injury" is not involved. This occurs when there is an "Exception" to Limited Tort. Common Limited Tort Exceptions include:  (1) when a person is injured in a vehicle other than a private passenger vehicle, like a bus, motorcycle or bicycle or as a pedestrian; (2) when the person who caused the accident was driving a vehicle registered outside Pennsylvania; (3) when the person who caused the accident was a drunk driver who was convicted of drunk driving; (4) when someone is injured by an uninsured driver; and (5) when the person who caused the accident intended to cause the injury rather than being simply careless in causing the accident.
Should I Select Full Tort or Limited Tort?
​Limited Tort is less expensive coverage, but significant legal rights are waived through the election. Full Tort is more expensive coverage, but no legal rights are compromised. In my years of practice, I have seen dozens of clients who were confused and disappointed by their Limited Tort election. Almost all of them vowed to switch from Limited Tort to Full Tort after being involved in an accident and learning about the important legal rights that are compromised.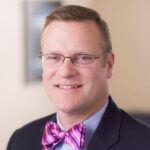 Tim Rayne is a Pennsylvania Car Accident Attorney with MacElree Harvey.  Tim has law offices in Kennett Square and West Chester Pennsylvania.  For over 25 years, Tim Rayne has been helping injured Car Accident victims receive fair compensation from insurance companies.  Contact Tim Rayne at 6108400124 or trayne@macelree.com for a Free Consultation regarding your Pennsylvania Car Accident.
[/column]