[column width="1/1″ last="true" title="" title_type="single" animation="none" implicit="true"]
It's a common question from Pennsylvania Car Accident Victims who suffer Whiplash injuries – What is the Average Value of Whiplash Settlements?
Unfortunately, there is no formula, algorithm, matrix or book that insurance companies or lawyers use to value Whiplash or other Personal Injury claims from Pennsylvania Car Accidents.
The value of your claim is ultimately one of two things, either what you and the insurance company agree it's worth in a settlement OR what a Jury decides it's worth in a Verdict.
Nevertheless, there are certain factors to consider that drive the value of Whiplash cases and there is a range of Whiplash claim values that you and your lawyer can consider when deciding whether to settle your case or risk going to trial.
What is a Whiplash Injury?
In Car Accident, the force of the impact causes the spine to whip forward and backward which often damages soft tissue, bones and or discs in the spine.  The most common whiplash injury is a soft tissue injury to the Neck, also known as the Cervical Spine, but injuries can also extend to the mid-back (Thoracic Spine) or low back (Lumbar Spine).
Whiplash Injuries can also result in spinal fractures or spinal disc injuries such as disc bulges or herniations which are more serious injuries that could cause paralysis or radiculopathy, which is pain, numbness or other symptoms extending into your extremities.
What are the Factors that Determine the Value of a Pennsylvania Car Accident Whiplash Claim?
The following are factors that help determine the value of a Pennsylvania Car Accident Whiplash Claim:
Vehicle Damage – Although minor impacts can cause serious injuries, the extent of vehicle damage impacts value.  The more mangled the vehicles are, the more likely it is that the Insurance Company or Jury will believe that there could be serious injuries.
Injury Diagnosis – Whiplash injuries can consist of just soft tissue injuries or more serious injuries, like disc bulges or herniations or spine fractures.  The more serious the injury, the greater value of the claim.
The Frequency and Length of Time of Medical Treatment – The more consistent treatment and length of time of treatment the greater the value is of a Whiplash claim.
The Type of Treatment – Cases involving non-invasive treatment such as Chiropractic and Physical Therapy have lower values compared to cases with invasive treatment, like injections or surgery.
The Amount of Economic Damages – If you have medical bills, lost wages or out-of-pocket costs that are recoverable in your Whiplash claim, its value is increased.
The Impact on Your Life – The value of Whiplash claims is also driven by how dramatically your life and activities are negatively impacted and how compelling witnesses (like you, family members, friends and co-workers) will be if the case has to be tried.
Tort Selection on Your Car Insurance – Full Tort or Limited Tort – If you have Full Tort your case likely has more value than if you have Limited Tort – which often limits your legal rights to compensation.
Venue – The County where your Car Accident Whiplash case can be filed also impacts value.  Cases in Philadelphia, an urban and liberal venue, are worth much more than cases filed in more rural and conservative counties, like Chester County.
What are the Ranges of Values for a Pennsylvania Car Accident Whiplash Claim?
It's very difficult to provide average range of values for Whiplash claims because each case is unique and there is no formula to apply, but here are some thoughts based upon my 25 years in handling Pennsylvania Car Accident cases.
Soft Tissue Whiplash injuries with no economic damages, minimal medical treatment and Limited Tort can have Zero value or value less than $5,000.
Soft Tissue Whiplash injuries with no economic damages, Full Tort and non-invasive treatment less than 6 months can have value between $5,000 and $15,000.
Disc Injuries such as bulges and herniations or fractures requiring injections and/or surgery are much more valuable compared to soft tissue injuries and can be six or seven figure cases depending on the factors discussed above.
If you have questions regarding the value of your Pennsylvania Car Accident Whiplash Injuries or want legal representation to advocate on your behalf, please contact Tim Rayne for a Free Consultation at 6108400124 or trayne@macelree.com.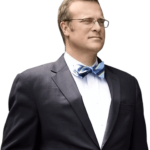 Tim Rayne is a Pennsylvania Car Accident Lawyer with offices in Kennett Square and West Chester Pennsylvania.  For over 25 years, Tim has been helping injured victims of Car Accidents receive fair treatment from insurance companies.  For a Free Consultation regarding a Car Accident Claim or to discuss the value of your Pennsylvania Car Accident Whiplash Claim, contact Tim at 6108400124 or trayne@macelree.com.