[column width="1/1″ last="true" title="" title_type="single" animation="none" implicit="true"]
Why Did MGM Agree to Pay $800 Million to Las Vegas Shooting Victims?
In October 1, 2017, 58 people were killed and hundreds were injured when a shooter barricaded himself in a Mandalay Bay hotel room in Las Vegas and fired automatic weapons down into the crowd at a country music festival.
Lawsuits ensued in the aftermath with attorneys for the victims alleging Negligence on behalf of the MGM, the hotel owner, for lax security.  Under Nevada law, just like most other states, a hotel has a duty to provide a reasonably safe premises for its guests which requires appropriate security protocols.  In this case, the shooter had been able to smuggle a large arsenal into his room, use it to break the window of his 32nd floor room and then shoot hundreds of people on the Vegas strip below his room before security and police got to him and he took his own life.
In a bizarre response to the victims' lawsuits, MGM filed its own lawsuit in Nevada Federal Court.  MGM's lawsuit was against the victims of the shooting and claimed that it had no liability to the victims because its security company was federally certified in anti-terrorism and, therefore, was immune from lawsuits arising from the shooting under a federal statute passed shortly after 9/11.  MGM claimed that the immunity also protected it from liability.  The lead attorney for the victims characterized MGM's counter-suit as desperate and outrageous.
On October 3, 2019, just after the two year anniversary of the shooting, a global settlement was reached between lawyers for MGM and the shooting victims. MGM agreed to pay between $735 and $800 Million to settle the lawsuits of the shooting victims.
The settlement will by funded by MGM's insurance, which is reported to be $751 Million.
The settlement provides that the Federal Court will appoint an independent administrator to oversee the settlement fund.  Individual victims will dismiss their legal claims and then seek their portion of the MGM settlement with the claims administrator.  The administrator will be in charge of valuing each individual claim.
This method of resolving a dispute involving numerous victims is the third largest of its kind, with the other two being the September 11 attack fund and the BP oil spill settlement.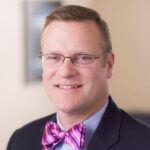 Tim Rayne is a Personal Injury Lawyer with the Pennsylvania law firm, MacElree Harvey.  For over 25 years, Tim has been helping injured victims of accidents receive fair compensation from insurance companies.   Tim has law offices in Kennett Square and West Chester, Pennsylvania.  For a Free Consultation regarding your Injury Claim, contact Tim Rayne at 6108400124 or trayne@macelree.com.  
[/column]