[column width="1/1″ last="true" title="" title_type="single" animation="none" implicit="true"]
How to find the Best Car Accident Lawyer for your Pennsylvania Case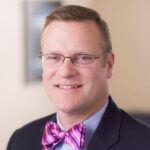 It's a challenge to find the best Pennsylvania Car Accident Lawyer after you've been injured in a Car Crash.  Do you pick the Car Accident Attorney on T.V., or on the billboard on Route 95, or talk to a friend or Google it? Who is the best lawyer for your Pennsylvania Car Accident case is not obvious and there is no fool-proof system for finding the "right" attorney for you.
As someone who's been helping injured victims of  Pennsylvania Car Accidents for over 25 years, I would caution you that you should find someone who is Experienced and has a proven track-record, but also someone who you like and are comfortable with.
Here are some factors that I believe sets me, Tim Rayne, apart from other Pennsylvania Car Accident Lawyers:
Philosophy
Tim Rayne makes it his mission to educate his clients on the process and keep them updated on the status of their cases.
Tim has written four Books, authored hundreds of Articles and published hundreds of Videos on Personal Injury Topics with the goal of educating his clients and the general public on their legal rights after a Pennsylvania Car Accident and the insurance claim and Personal Injury litigation process.
Tim and his team are available in his office, on his cell phone or by email to update his clients on the status of their cases.
Focus
Tim Rayne handles only Personal Injury cases. It is 100% of his practice. This Focus allows Tim to keep up to date on the law and the latest and best tactics and strategies to get the best results for his clients.
Education
In addition to his law degree, Tim has an advanced education in Litigation – a Master's Degree (L.L.M.) in Trial Advocacy from Temple University Beasley School of Law.  This is a rare degree and sets Tim apart from many Pennsylvania Personal Injury Lawyers.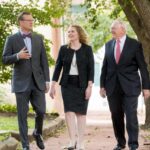 Experience
Tim has been practicing Personal Injury Law for over 25 years. He started as a defense lawyer then quickly transitioned to representing only injured clients.  Tim has extensive experience settling cases with insurance companies and trying cases to juries.
Board Certification
Tim is one of only a few attorneys in the area who is Board Certified by the National Board of Trial Advocacy. To become Board Certified, Tim had to prove significant trial experience, be highly recommended by fellow attorneys and judges and pass an exam.
Honors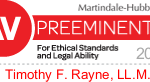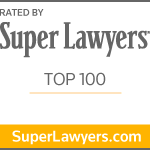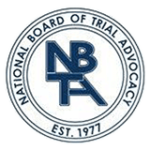 Tim Rayne has been recognized by various organizations for excellence in the field of  Car Accident and Personal Injury Law:
2014-19 Top 100 Lawyer in Philadelphia and Pennsylvania – Super Lawyers
2009 – 2019: Main Line Today Top Lawyer in Personal Injury (Most years ranked #1)
Million Dollar Advocates Forum
Preeminent AV Rating – Martindale Hubbell
National Trial Lawyers – Top 100 Trial Lawyers
Named in Best Lawyers in America
Results
Tim Rayne has a track record of getting positive results for his Pennsylvania Car Accident clients, whether it be through a settlement or a verdict at trial. Tim will attempt to settle your case with the insurance company to try to avoid costly and time-consuming litigation. But, if you are not satisfied with the settlement offer, Tim is prepared to litigate your case all the way through trial and even appeal, if necessary.  For specific information on Case Results, visit Tim's website at timraynelaw.com.
Testimonials
Tim Rayne has many satisfied clients who have praised his work for them in Letters and Video Testimonials.  Check out the Testimonials page of timraynelaw.com to read the letters or watch the videos.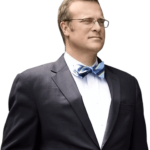 For over 25 years, Tim Rayne has been helping Pennsylvania Car Accident victims understand their legal rights and the insurance claim process and receive fair compensation from insurance companies.  Tim has law offices in Chester County Pennsylvania in Kennett Square and West Chester.  Tim can be reached for a Free Consultation at 6108400124 or trayne@macelree.com.  Check out Tim's website at www.TimRayneLaw.com. 
[/column]