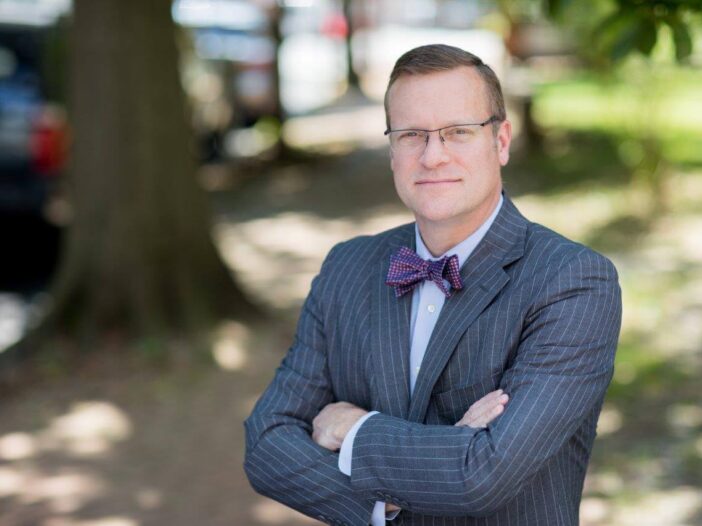 [column width="1/1″ last="true" title="" title_type="single" animation="none" implicit="true"]
Peyton Manning makes some really funny and effective commercials for Nationwide.  He seems like such a nice guy.  I think Peyton would be upset if he learned about the shady tactics being employed by some Nationwide car insurance adjusters after Pennsylvania car accidents.
"Nationwide is on your side?"  Maybe not….
This week I had an office conference with a prospective client.  He had been rear-ended in a Pennsylvania car accident and suffered neck and back injuries.  The car accident victim exchanged car insurance and contact information with the other driver, who happened to be insured by Nationwide.  Then, he was taken by ambulance to the Emergency Room for treatment.
Just a few hours after being released from the Emergency Room and still on the same day that the accident occurred, the injured car accident victim received an email from a Nationwide car insurance adjuster offering a settlement payment of $700.  There was a catch though.  To receive the cash, the victim would had to sign something –  a Release of All Claims which promised that in exchange for the money, he was giving up any and all legal rights to compensation.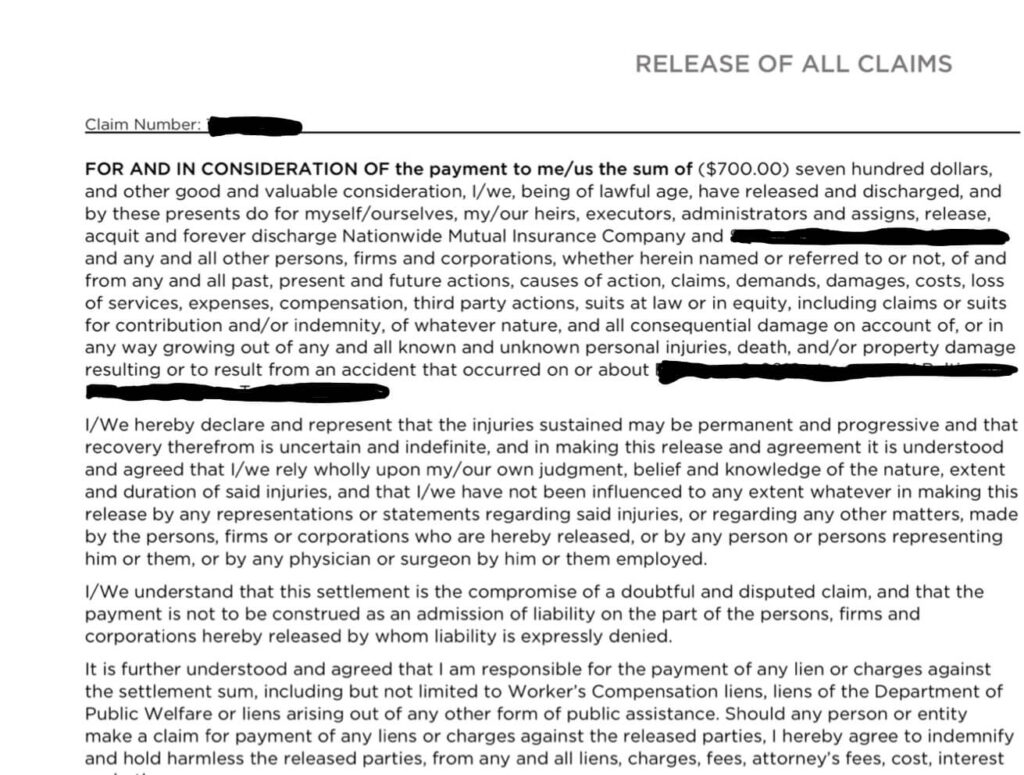 ---
In my opinion, this type of conduct is improper.  It's deceiving and unfair.
Insurance companies are in business to make profit.  They make money by taking more money in from premiums than they pay out in claims.  Because of this, their goal when handling claims is to pay out as little as possible.
Insurance companies have determined that one of the keys to minimizing claim payments it to make quick settlements before the accident victims talk to a lawyer and learn their legal rights.
The problem with Nationwide's offer of quick settlements is that it knows that car accident victims often have symptoms and injuries that arise days or even weeks after a collision.  Nationwide also knows that minor injuries can progress and worsen. Nationwide also knows that car accident victims often don't read or understand Release forms so an accident victim might not realize that important legal rights are being relinquished when a Release is signed.
Under Pennsylvania law, Release forms are considered legal contracts and are generally enforced.  So, if someone signs a Release and cashes a Settlement check, then their legal claims are extinguished, regardless of how severe the injuries become and how unfair the settlement payment.
All car accident victims need to know that insurance companies are looking our for their own interests and may employ questionable tactics in order to settle claims quickly, minimize claim payments and improve the bottom line.  Because of this it's essential that car accident victims read and understand all insurance documents before signing them and to consider getting legal advice from an experienced lawyer immediately after a Pennsylvania car accident.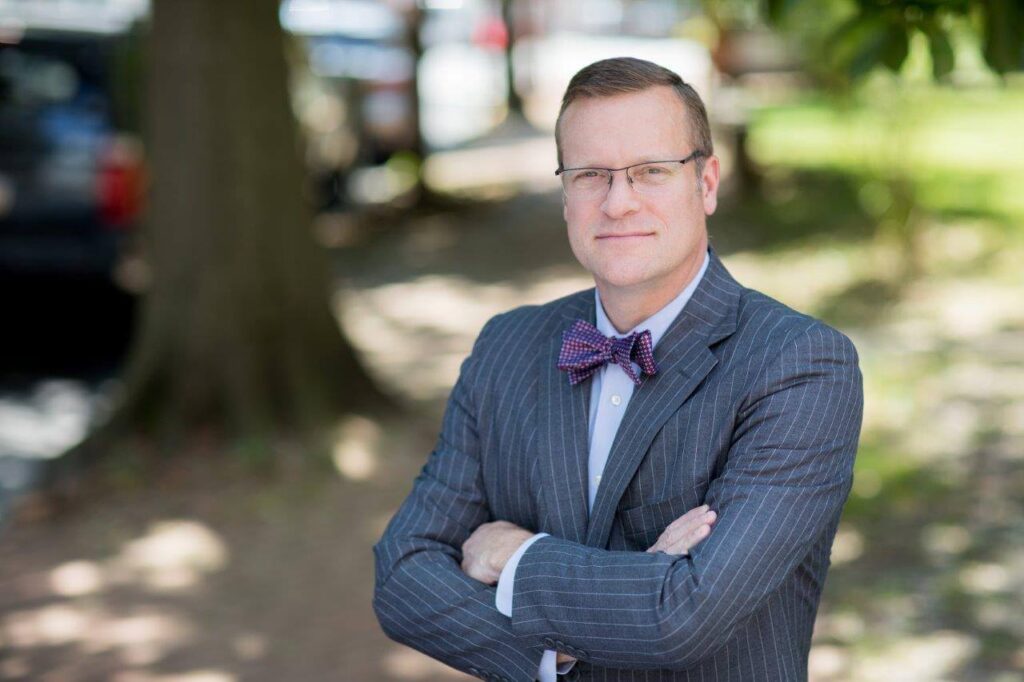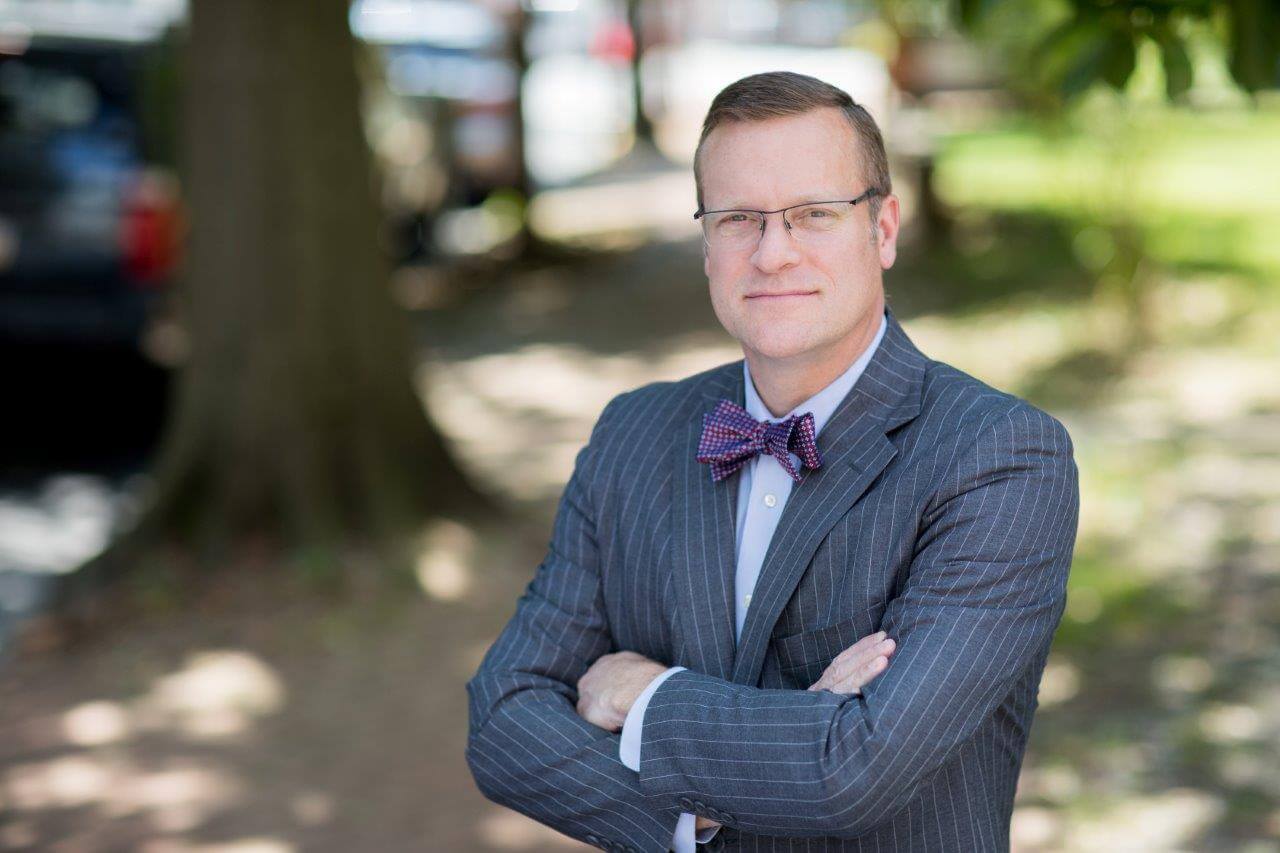 Tim Rayne is a Pennsylvania Car Accident Lawyer with MacElree Harvey.  Tim has law offices in Kennett Square and West Chester Pennsylvania.  For over 20 years, Tim has been helping injured accident victims receive fair treatment from insurance companies.  Tim has experience in settling cases with insurance companies and trying car accident cases.  For more information about your legal rights after a Pennsylvania Car Accident, contact Tim at 6108400124 or trayne@macelree.com.  
[/column]