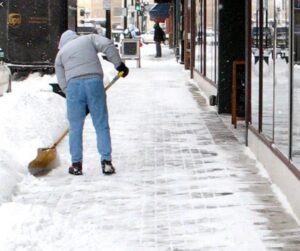 It's snowing for the first time this year.  Time for fun with sledding and snowmen, but also time for dangerously slippery sidewalks and parking lots where Slip and Fall injuries are common.  As a Pennsylvania Slip and Fall Lawyer, I get calls after almost every snowfall regarding someone suffering an injury after a Slip and Fall on snow or ice.  Slip and Fall injuries can be significant, including leg or ankle fractures, knee injuries, hip fractures, neck and back injuries, or even serious head injuries including concussions.  These injuries often give rise to insurance claims and litigation.
The following are some tips for property owners to avoid costly and time consuming Slip and Fall claims:
Plan for bad weather in advance making sure you have snow plow and shoveling services lined up or plenty of labor, shovels and salt on hand
Hire a reputable snow plow and shoveling service and insist on proof of insurance
Have the contract with your vendor state that the vendor must carry at least $1 Million of Liability Insurance and must defend and indemnify you for any Slip and Fall accident
Make sure that you have adequate Liability insurance limits in the event of an injury (at least $1 Million)
Shovel and salt promptly after a storm
Be mindful of where you pile snow because it will melt, run downhill and refreeze
Watch where your gutters and downspouts discharge water because snow melting from your roof will run out of your downspouts and refreeze
Salt patches of melted and refrozen snow and ice
Sweep away excess salt when your parking lot and sidewalks dry out because excess salt can also be a Slip and Fall hazard
Following these tips will help protect you from Slip and Fall claims and make sure that, in the event of an accident, you will have defenses to assert in the claim or lawsuit and adequate insurance to protect your assets.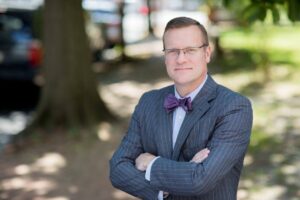 Tim Rayne is a Pennsylvania Personal Injury Lawyer who helps injured victims of accidents including Pennsylvania Slip and Falls on snow and ice.  For over 20 years, Tim has been helping injured victims receive fair treatment from insurance companies.  Tim has offices in Kennett Square and West Chester Pennsylvania.  For questions about Slip and Fall or other Personal Injury cases, contact Tim at 6108400124 or trayne@macelree.com.