[column width="1/1″ last="true" title="" title_type="single" animation="none" implicit="true"]
When you purchase Car Insurance in Pennsylvania one of the decisions you need to make is How Much Liability Coverage Do You Want?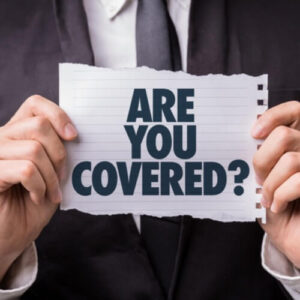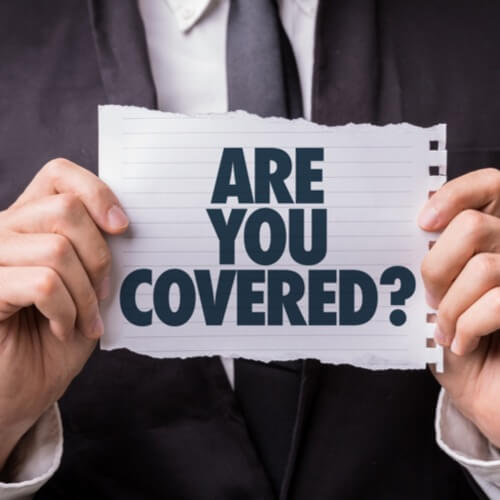 What is Liability Coverage?
Liability Coverage is coverage that you buy in order to protect you if you or if someone you allow to drive your car makes a mistake while driving and causes an accident that hurts someone or damages property.  Liability Coverage requires that your insurance company must hire a lawyer to defend any legal claims against you and must pay compensation for any injuries or damages you cause – but only up to the amount of Liability Coverage that you chose and paid for.
How Much  is the Minimum Liability Coverage that You are Required to Carry?
In Pennsylvania, the minimum Liability Coverage is $5,000 for Property Damage and $15,000 per Person/$30,000 per Accident Bodily Injury.
That means that if you cause an accident an damage a car or some other property and you have the State Minimum Coverage, only $5,000 of Property Damage is covered.  Likewise, if you hurt one or more people and have the Minimum Bodily Injury Coverage, only $15,000 per Person and $30,000 total per Accident is available to be paid by your Insurance Company to make up for the injuries or deaths you cause.
You are probably thinking (and should be thinking) well that's not enough!  And you would be correct.  Serious accidents can cause tens of thousands in Property Damage and hundreds of thousands in Bodily Injury damages.
How Much Liability Coverage Should you Purchase?
Having liability coverage makes your car insurance company responsible for assigning an adjuster to handle any claims against you and, if a lawsuit is filed, hiring and paying an attorney to defend you in that lawsuit. The insurance company also is obligated to pay compensation to the victims of the car accident that you caused up to the amount of your coverage.
When you purchase liability coverage you need to choose the "Limits" of your coverage. That is the amount that you choose to cover the damages that you cause. Having more than the minimum amount of coverage is advisable because if you cause a serious accident, it can easily resolve in damages well in excess of the minimum policy limits.
I recommend that everyone carry at least $50,000 of Property Damage coverage and $250,000 per person $500,000 per accident of Bodily Injury coverage.
I also recommend that you talk to your insurance agent about having an Umbrella Policy that would stack on top of your car insurance and homeowners insurance to provide even more protection you should happen to be negligent and cause an accident that results in catastrophic injuries.
So, check out your Car Insurance Policy and see how much Liability Coverage you have and if you have an Umbrella Policy.  If you don't have the Limits I've recommended, please price an increase in Liability Limits to $50,000 for Property Damage $250,000 per person/$500,000 per accident Bodily Injury and a $1 or $2 Million Umbrella Policy.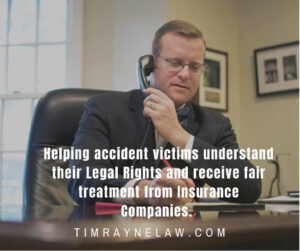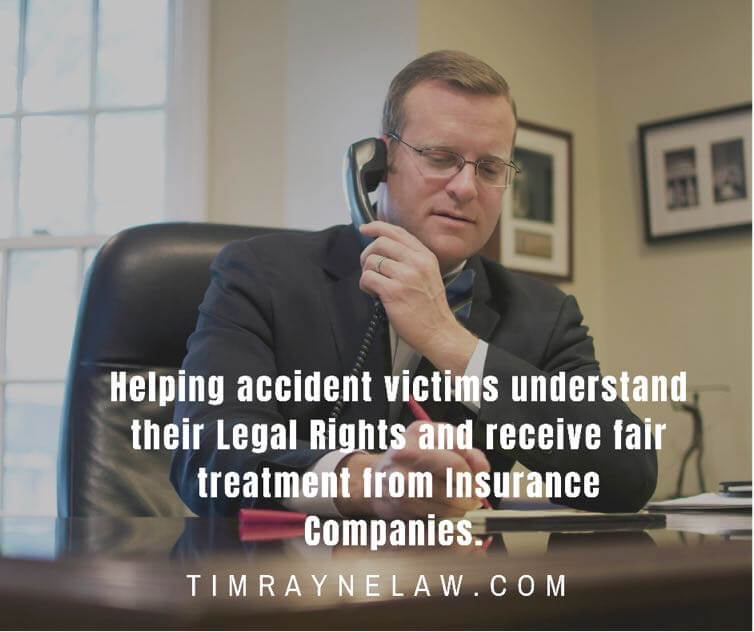 Tim Rayne is a car accident and personal injury lawyer with the law firm of MacElree Harvey. For over 25 years, Tim has been helping people understand their legal rights and make appropriate car insurance choices. Tim is also been representing injured accident victims in courts throughout the area. Contact Tim at 610-840-0124 or trayne@macelree.com for a Free Consultation regarding your Car Accident or Personal Injury claim.
[/column]