If you are injured on the job, what are your legal rights to Compensation?
Work injuries are common and can be serious and disabling.  If you are hurt while working in Pennsylvania, what are your rights to compensation and what should you do?
Workers' Compensation Claims
If you are an employee and are hurt on the job in Pennsylvania, it's most likely the case that you are covered by Workers' Compensation and you are entitled to benefits regardless of who caused the injury and even if the injury was caused by your own negligence.
Under Pennsylvania Law, employers pay for Workers' Compensation insurance to pay for an employees benefits after a work injury.  The employee's medical bills are paid and the employee receives a percentage of his/her pay if he/she cannot work.  The benefits are owed regardless of who was at fault for causing the accident. Other benefits are also potentially due if a body part is lost or partially lost or unable to function.  In such cases, the Workers' Compensation law calls for specific sums to be paid to the employee for the loss.
If you have been injured at work and your employer has not agreed to pay Workers' Compensation benefits or if you believe you are being underpaid or otherwise treated unfairly, you should seek legal help.
What's the Catch? No Pain and Suffering – Employer  and Co-Employee Immunity
There is, however, a catch to receiving Workers' Compensation benefits.  In exchange for the no-fault nature of a Workers' Compensation Claim, the employee cannot sue the employer for Negligence.  Instead, the employer has Immunity from lawsuits.
In addition, Workers' Compensation will pay medical bills and lost wages, but the employee cannot recover compensation for non-economic damages like Pain and Suffering.
What if Someone Else other than the Employer or a Co-employee Caused the Injury?
Workers' Compensation Immunity applies only to the employer and fellow employees, so if your work injury was caused by your employer or a fellow employee, you cannot file a lawsuit.
However, the Immunity generally does not extend to people or entities other than your employer or co-employees.  If you are injured on the job by another person or company, you usually can file a lawsuit for full compensation.
For example, assume that you are at work and have to drive to a customer location.  During the drive, someone crashes into your car and injures you.  You are entitled to Workers' Compensation benefits because you were injured while working.  In addition, you can make a legal claim for full compensation from the responsible driver which could include claims for lost income, medical bills and money for pain and suffering and disability.  This is because the Workers' Compensation Immunity does not protect the person who caused the crash.
If you have any questions regarding a Work Injury and your rights to compensation, please reach out to me for advice at 6108400124 or [email protected]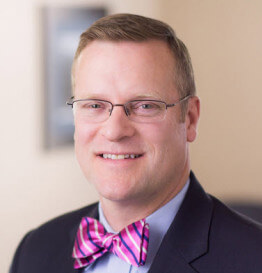 Tim Rayne is a Car Accident and Personal Injury Lawyer with the Pennsylvania offices of MacElree Harvey, Ltd.  For over 25 years, Tim has been helping injured accident victims receive fair compensation from insurance companies.  Tim has law offices in Kennett Square and West Chester Pennsylvania, but also meets with clients at their homes or virtually via Zoom or FaceTime.   You can contact Tim Rayne for a Free Consultation at 6108400124 or [email protected]