[column width="1/1″ last="true" title="" title_type="single" animation="none" implicit="true"]
HOW AN UMBRELLA POLICY COULD HAVE SAVED $150,000
As a Personal Injury lawyer, it's my job to try to recover fair compensation for injured victims of accidents. Over the years I have found that many people (and even some businesses) are underinsured, meaning that they do not have enough insurance to cover the Damages that they can cause should they make a mistake and cause a serious injury.  This underinsured status puts their assets at risk because the value of legal claims against them can exceed the insurance available to pay the claims.
Because of this, I  recommend that everyone consider having an Umbrella Insurance Policy, which is a liability policy that stacks on top of your other insurance, like car insurance, business liability insurance or homeowner's insurance, and provides an added layer of protection in the event that you cause an accident and owe substantial compensation to someone you have injured.
The $150,000 Mistake
Let me tell a story that illustrates the importance of having significant liability limits and carrying an umbrella policy.
About a decade ago, I represented a man in his 30s who was seriously injured in a motorcycle accident. He was joyriding one Saturday near his home on a windy country road. As he was driving, he noticed a pick-up truck coming towards him in the other direction and, unfortunately, the pick-up driver did not see him and made a left turn directly in front of him resulting in a violent T-bone collision.
My client was catapulted into the side of the truck and sustained multiple fractures throughout his body, including serious leg and arm fractures, that required multiple surgeries. My client ended up being partially disabled as a result of the crash.
I was hired to handle the legal claims of the motorcycle rider, and we had a clear-cut negligence claim against the other driver. Under the law, the other driver had a duty to yield before making a left-hand turn. He did not do so and, as such, was clearly at fault for causing the accident.
Given the extent of my client's injuries, his claim had a fair value well in excess of $1M, but, unfortunately, the driver only had a $500,000 liability policy on his pick-up truck and had no umbrella policy.
In many cases, we would not have been able to pursue the truck driver's personal assets. In Pennsylvania, if you are married, your assets are protected if they are held jointly with your spouse. In addition, there are other assets, like retirement accounts, that are protected from collection in Personal Injury cases. These challenges make it difficult to collect more than the available insurance from a Personal Injury Defendant. Nevertheless, in this case, the driver who caused the accident was single, and we determined that he owned substantial real estate that was free and clear from any mortgages. Accordingly, we made a personal claim against those unencumbered assets, and the Defendant was forced to mortgage his property and pay $150,000 out of his own assets to my injured client.
If the Defendant had the foresight to purchase a $1M umbrella policy, he could have avoided this unpleasant situation of having to mortgage his property to pay my client. The umbrella policy almost certainly would have cost less than $500 per year and would have protected his assets.
The lesson to be learned from this story is that, regardless of your marital status and asset picture, you can obtain peace of mind that your assets will be safe from Personal Injury lawsuits if you carry significant liability limits on your vehicles and home and take the extra precaution of purchasing an umbrella policy of at least $1M.
If you take those steps, you can be comfortable that your personal assets will be protected if you cause an accident and injure someone and fair compensation will be paid to the injured person to try to make up for your mistake.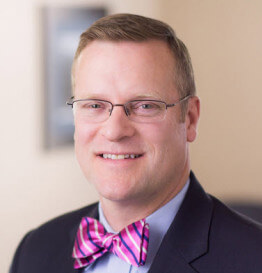 Tim Rayne is a Personal Injury and Car Accident lawyer with the law firm of MacElree Harvey, Ltd. For over 25 years, Tim has been helping injured accident victims understand their legal rights and receive fair compensation from insurance companies. Tim has offices in Kennett Square and West Chester, Pennsylvania, and also meets with clients in their homes and offers virtual meetings via Zoom or FaceTime. Contact Tim for a free consultation regarding your injury case at 610.840.0124 or trayne@macelree.com.
[/column]