One of the most common questions I get in my Pennsylvania Personal Injury practice is: Will my Case have to go to a Jury Trial in Court? The answer is Maybe, but probably not.
The overwhelming majority of all Pennsylvania Personal Injury cases settle out of court rather than go to a Verdict in a Jury Trial. In my practice, I almost always try to settle the case with the insurance company before filing a lawsuit because Litigation is expensive and stressful for clients.
If the insurance company offers Fair Compensation before the lawsuit is filed, then it makes no sense to incur the expense and stress out the client with litigation.
However, sometimes insurance adjusters make Low Ball Offers that should be flatly rejected and litigation should be pursued.
So, it's important to have a Lawyer who is an experienced Trial Lawyer who will properly prepare the case for Court and be ready to call the insurance company's bluff and try the case if necessary.
Often after Litigation is filed and some Discovery occurs, the Defense lawyer will re-evaluate the case and it can still be settled before Trial for a fair sum.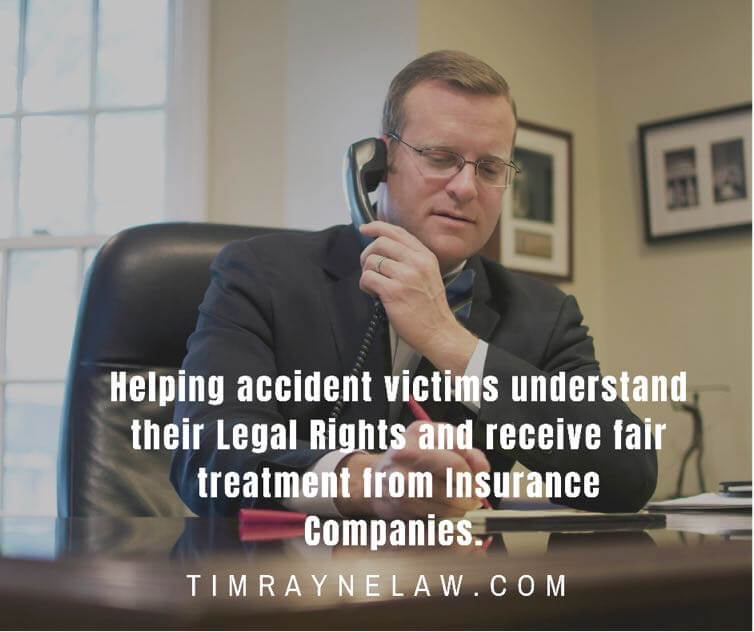 Tim Rayne is a Pennsylvania Trial Lawyer who helps accident victims understand their rights and receive fair compensation. Contact Tim for a Free Consultation regarding your claim at 610-840-0124 or trayne@macelree.com or check out his website www.TimRayneLaw.com.