If you ride a motorcycle and are unlucky enough to be involved in a crash, it's an unfortunate fact that you will likely suffer serious injuries. I've seen it happen numerous times in my legal career as a Personal Injury Lawyer. A motorcycle rider sustains multiple fractures or a serious head injury when a car turns left in front of him. Once the immediate health concerns are addressed, the rider or his family must determine whether the car driver has enough insurance to pay for the medical bills, lost income and other damages.
How Much Insurance Will the Car Driver Have to Compensate the Motorcycle Rider?
In Pennsylvania the minimum amount of Car Insurance Liability Coverage is only $15,000. So, if a motorcycle rider is injured in a collision caused by a car driver, the driver may have as little as $15,000 to compensate the motorcycle rider and his family.
For a serious motorcycle injury, $15,000 would not come even close to fully compensating the motorcycle rider or his family.
The Solution – Underinsurance Coverage for Your Motorcycle
What is the Solution if the responsible car driver doesn't have enough coverage to make up for all of the injuries and damages? It's called Underinsurance Coverage, which is coverage you pay for on your own Motorcycle Insurance Policy that will pay you compensation to make up for your injuries and damages in the event that you are injured in an accident that's not your fault and the responsible driver doesn't have enough Liability Coverage to pay for the damage.
The way Underinsured Coverage works is that you make a claim against the responsible driver and his/her insurance company first and then make up the difference between that coverage and the fair value of the claim by making an Underinsurance Claim.
For example, assume a motorcycle accident is caused by a negligent car driver and that the motorcycle rider breaks both arms and legs. The case is worth $500,000 but the car driver only has $50,000 of Liability Insurance. The motorcycle driver has $500,000 of Underinsurance coverage.
In that case, the motorcycle rider can collect $50,000 from the driver's Liability Coverage and then can recover the remaining $450,000 from his own Underinsurance Coverage and is fully compensated.
So, as you can see, Underinsurance Coverage is critical and can make sure that motorcycle accident victims are fully compensated in every case, even if the responsible driver doesn't have enough insurance coverage.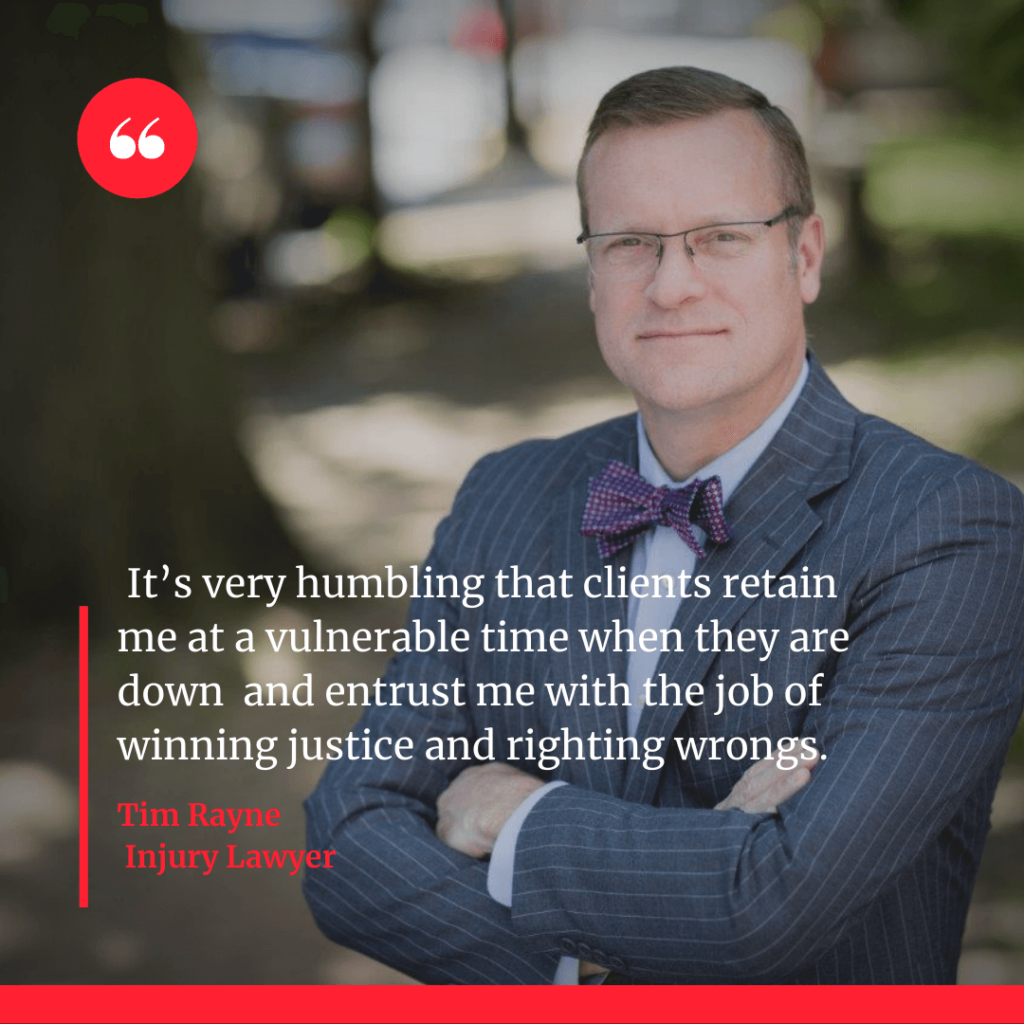 For more information about your legal rights after a Motorcycle Accident, contact Lawyer Tim Rayne at 610-840-0124 or trayne@macelree.com or check out his website at TimRayneLaw.com.