[column width="1/1″ last="true" title="" title_type="single" animation="none" implicit="true"]
If your child has been injured at a Pennsylvania Public School you may, or may not, have a claim for compensation because of a concept called Sovereign Immunity which protects the government from legal claims.
In Pennsylvania, Public Schools are owned by the State and are protected by partial Sovereign Immunity, meaning that they can only be sued in very limited circumstances and when they can be sued, their maximum liability for harm is capped at $500,000.
What Injury Claims Against School Districts are Prohibited?
Sovereign Immunity is broad and prohibits all legal claims, except those for which Immunity is waived.
What Injury Claims are Permitted?
The two most common types of Injury claims that can be pursued against Public School Districts involve Vehicle and Real Estate related accidents.  Pennsylvania's Sovereign Immunity Law has exceptions to Sovereign Immunity for those accidents which allow injured students and their parents to make legal claims for compensation.
The Vehicle Exception
The first exception to Sovereign Immunity is the Vehicle Exception, which provides that a student injured because of the negligent operation of a motor vehicle in the possession or control of a Public School District can make a legal claim for compensation.  So, a student injured in a school bus accident either as a passenger or a pedestrian  would not be prohibited from making a legal claim.
The Real Property Exception
The second exception to Sovereign Immunity is the Real Property Exception, which states that a Public School District can be sued if it is negligent in the care, custody or control of its Real Estate.
In order to have a viable legal claim the injured party must be able to prove that the School District knew or should have known that its Real Estate was defective and dangerous and yet did not correct the dangerous condition before an injury occurred.
Examples of permitted claims would include any situation in which the School District failed to properly inspect and maintain its property and a student got hurt as a result.
For example, a recent case decided by the Pennsylvania courts involved a student who was injured during gym class when he was running, tripped and fell into a concrete wall that was not padded.  The Court found that the unpadded wall constituted dangerous Real Estate and that the student had a viable injury claim.
Beware, though, that the Real Estate Exception does not apply to fixtures that are not part of the Real Estate itself, like tables or chairs.  For example, in a case when a student was injured when gym bleachers collapsed, there was no valid injury claim because the injury resulted from a defective fixture, the bleachers, rather than the Real Estate itself.
In addition, if a student is injured after school hours as a trespasser on school property, then there would be no viable legal claim.
What About the School District's Duty to Supervise?
Injuries at school often result from a teacher or administrator's failure to properly supervise and protect the students.
Typical school injuries can include gym or recess injuries, science lab injuries, or student on student fights.  In most of these cases, it can be argued that a teacher or the school administration was negligent for failing to properly direct or supervise the students.
Nevertheless, under Pennsylvania law, most negligence claims for failing to supervise and protect students are not permitted due to Sovereign Immunity.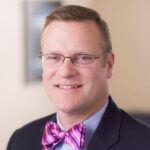 Tim Rayne is a Pennsylvania Personal Injury Lawyer with the Chester County Law Firm MacElree Harvey.  Tim has law offices in Kennett Square and West Chester, Pennsylvania.  For over 20 years, Tim has been helping injured accident victims understand their legal rights and receive fair treatment from insurance companies.  Contact Tim Rayne at 6108400124 or trayne@macelree.com.  
[/column]