According to the US Consumer Product Safety Commission, 3,000 people are injured each year by beach umbrellas. The most common and sometimes deadly injuries involve bystanders being hit or even impaled by a flying beach umbrella dislodged by high winds.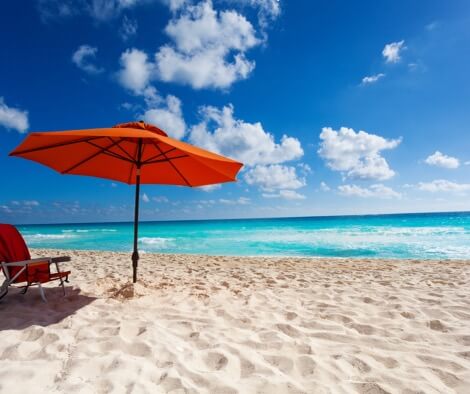 A flying beach umbrella turned lethal this week in South Carolina when it struck and killed a 63 year old woman.
A similar death occurred in 2016 when a 55 year old woman was impaled by a windblown beach umbrella in Virginia Beach.
Summer Safety Lesson – Be Careful with Beach Umbrellas
When using your beach umbrellas make sure that the conditions are appropriate for umbrellas. If it's too windy, don't risk it.
If conditions allow safe use of a beach umbrella, don't half-ass it! Make sure that you properly anchor the umbrella so it won't fly away and injure someone.
Also, never leave the area with the umbrella still up. If you plan to take a long walk or go back to the house for lunch, put the umbrella down. Weather conditions can change quickly in the Summer resulting in high winds and dangerous/deadly flying umbrellas.
Case in Point from My Law Practice – Case of the Flying Umbrella
It wasn't on the beach, but I recently represented a woman who was injured by a flying beach umbrella.
A private club had plastic picnic tables with large beach umbrellas threaded through the center of them that they failed to anchor securely in a heavy base. On a night that strong thunderstorms were forecasted and many elderly guest were present, the facility decided to leave the umbrellas up.
When a storm arrived, strong gusts of wind blew through the area and sent the umbrellas flying.
One of the umbrellas struck my client, knocked her over and she broke her hip, requiring surgery and a long and painful rehab.
Our lawsuit against the facility was ultimately successful because it was Negligent for failing to properly secure the umbrellas.