The day after the Eagles lost the Super Bowl, a Philadelphia Jury awarded a massive $43.5 million Medical Malpractice Verdict to former Philadelphia Eagles player Chris Maragos, who had sued his doctors over a career-ending knee injury.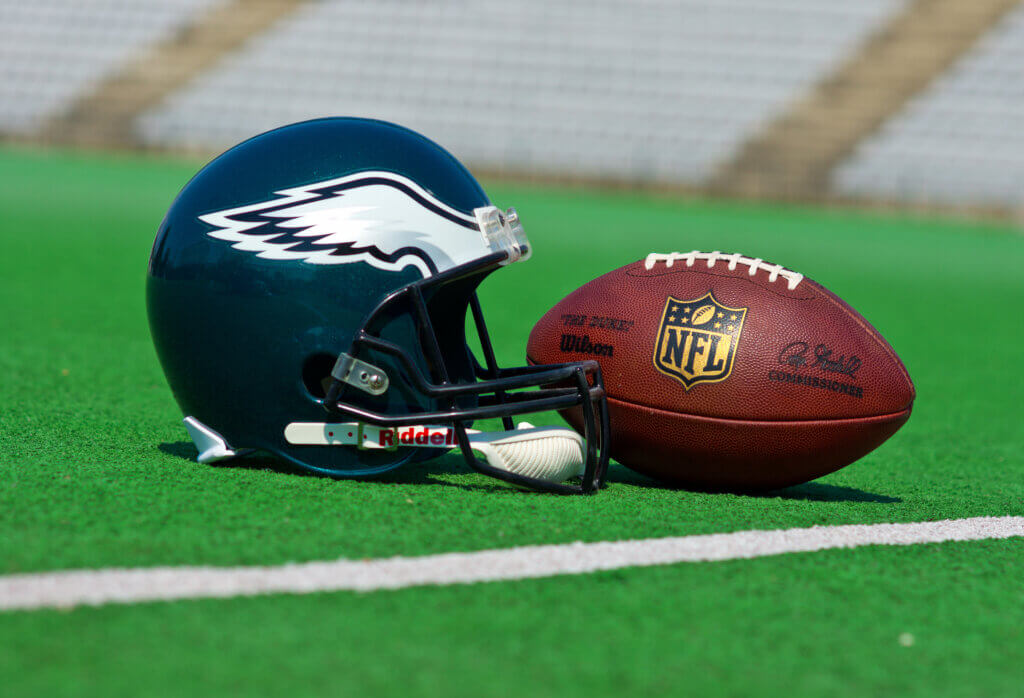 What Was the Medical Malpractice That Maragos Claimed?
In the Medical Malpractice Complaint against surgeon, James, Bradley, his medical practice, and Rothman Orthopedics, Maragos alleged that he received negligent care that ultimately resulted in the progression of his knee injury and the end of his NFL football career with the Philadelphia Eagles. Maragos specifically claims that after a 2017 knee injury, Dr. Bradley performed knee surgery and that about six months post-surgery, he had an MRI which revealed persistent injuries that required a second surgery. The Complaint states that even though the MRI revealed persistent injuries requiring a second surgery, Dr. Bradley did not perform a second surgery but, instead, released Maragos to rigorous rehabilitation that caused further damage to the knee and ended his football career.
What Was Maragos Suing For?
The money damages sought in the lawsuit he included about $8 million in lost future earnings based upon his forced early retirement, as well as medical costs and compensation for his pain and suffering, and his past and future disability.
What Was the Defense of the Medical Professionals?
The medical professionals defended the case by indicating that Maragos' care was appropriate, his knee was stable, and that a second surgery would have caused more harm than good. They also claimed that Maragos was healing well from his surgery and that the further damage to his knee was caused by a separate incident in the weight room months after the surgery. The defense also argued that Maragos had an a lengthy eight year run in the NFL, which was more than double the average career of 3.3 years, and that at age 31, his arthritis and the initial injury led to his retirement, not any Medical Malpractice.
The Trial and Verdict
This Medical Malpractice lawsuit was filed and tried in Philadelphia County. Witnesses in the two week trial included famous former Eagles players including Nick Foles, Trey Burton, and Jordan Hicks.
Maragos and his wife also testified concerning life following his retirement, his chronic knee pain, and the negative impact that the injuries have had on his life, activities and relationships with his children.
It took the Jury less than the length of a football game – just under three hours- to render its massive $43.5 million verdict.
Maragos' and his legal team were pleased with the verdict, claiming that they "had truth on [their] side and the jury saw it." They also commented that the Verdict might force team doctors and trainers to "stop worrying about when a player might return to play and start thinking about the next 50 years of a player's life."
The defense lawyers commented after the verdict that they believed that the star-studded witness list, as well as the timing of the Trial between the Eagles' NFC championship win and the Super Bowl loss, had an "enormous impact" on the Trial.
It remains to be seen as to whether the defendants will pay the verdict, settle the case or file an appeal of the jury verdict.
Insurance and Collection Issues – A High Stakes Game!
It's unknown how much insurance is available to cover the Jury Verdict.
Court rules prohibit the Jury from knowing anything about the amount of insurance a medical provider carries. In Pennsylvania, it's common for doctors to have just $1 Million of liability insurance and it's unknown as to how much insurance coverage Dr. Bradley's practice and/or Rothman Orthopedics carries.
The verdict breakdown requires Bradley and his practice to pay $29.2 million and Rothman to pay about $14.3 million.
If there is not enough insurance to cover the verdict, the Defendants could face claims for collection against their assets.
Trials like this are high stake affairs. Although the medical providers probably felt as if they had meritorious defenses, a case involving a quasi-celebrity like a former Philadelphia Eagles player who was claiming astronomical lost wages always poses a risk of a huge verdict.
It'll be interesting to follow this case to its conclusion….