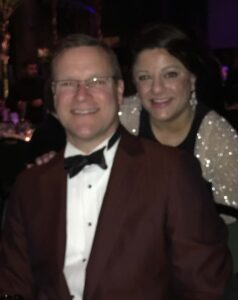 As President of the Longwood Rotary, MacElree Harvey partner Tim Rayne is proud to report that the Club's Annual Gala netted over $50,000.  Those funds will enable the Longwood Rotary Foundation to support dozens of local, national and international charitiable organizations as well as assist individuals needing a helping hand.

This year's Gala took place on March 17 with an Old Hollywood theme, so guests dressed up in period attire and had fun mingling with Celebrity Impersonators Lucile Ball, Marilyn Monroe,  The Godfather and Michael Jackson.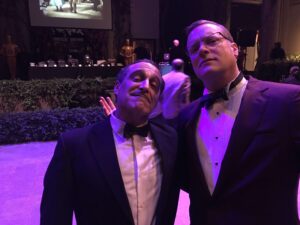 As is customary, the Rotary Gala was hosted in the Conservatory at Longwood Gardens.  There simply is no better place in the area for a party.
Fundraising money came from multiple sources:  ticket sales, program ads, sponsorships and a Silent Auction featuring over 200 items.  One of the largest donors wa  Horizon, a local Heating and Air Conditioning company, that donated a heat pump system valued at over $10,000.
The whole Longwood Rotary Club chipped in to make the event a huge success, but special thanks is owed to the Gala Chair Jen Dresser, Project Chair Dawn Talley and Silent Auction Chair Lynn Nathan.
The $50,000 raised at the Gala will be distributed by the Longwood Rotary Foundation which supports diverse projects and causes from international Rotary Water Projects and Stop Polio Now as well as providing help to local charitable organizations like the Kennett Senior Center, the YMCA and La Comunidad Hispana just to name a few.  The Rotary Foundation and the Longwood Rotary also provide help to local individuals who need assistance.  Last Winter the Club helped a family in Coatesville replace their heating system.
Please consider attending the Longwood Rotary Gala next year or come check out one of our Rotary Club meetings on Thursday at the Terrace Restaurant at Longwood Gardens at 6:45 a.m.  For more information, contact Club President Tim Rayne at 6108400124 or trayne@macelree.com.
Tim Rayne is a Personal Injury attorney with the Chester County Law Firm MacElree Harvey, Ltd.  Tim helps people injured in accidents receive fair compensation from insurance companies.  Tim has offices in Kennett Square and West Chester.