What is Health Insurance Subrogation?
If you are injured in an accident in Pennsylvania and health insurance paid for some of your medical bills, then you might have an obligation to re-pay your health insurance company out of any lawsuit settlement or verdict.  It's called Subrogation – the right of any insurance company to force you to pay it back for medical bills paid on your behalf if you receive money from someone who was responsible for causing the injury.
Subrogation in Pennsylvania Car Accident Cases
Pennsylvania Car Insurance laws limit a health insurance company's right of Subrogation.  The Pennsylvania Motor Vehicle Responsibility Law actually prohibits subrogation.  So, if your health insurance company pays some of your medical bills after a car accident, it might not be legally able to seek repayment.  Unfortunately, there are two exceptions.  HMO plans and self-insured health insurance plans can subrogate.
It's important that health insurance companies claiming the right to subrogate be forced to prove that they are an HMO or self-insured plan.  Sometimes the health insurance companies will claim the right of subrogation, even though they do not actually have the right.
Subrogation in Slip and Fall and other Personal Injury Cases
In Pennsylvania Personal Injury cases other than car accident cases, like Slip and Fall cases, subrogation is not prohibited by statute.  So, an injured person will need to have his or her lawyer analyze the terms of the health insurance policy to see if it provides for subrogation.
If subrogation is allowed, then the personal injury lawyer will need to communicate with the health insurance company regarding the subrogation issue.
Personal Injury Lawyers Can Negotiate Subrogation Reductions
If subrogation is permitted, then it is the responsibility of a Personal Injury Lawyer to negotiate with the health insurance company to minimize the amount being paid back so that the amount the injured client will receive will be maximized.  Consequently, it's important to make sure you have an experienced Personal Injury Lawyer representing you who can deal with this critical issue of health insurance subrogation.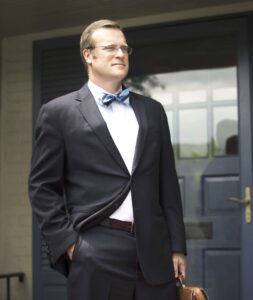 Tim Rayne is a Pennsylvania Car Accident and Personal Injury Lawyer with the Chester County law firm MacElree Harvey, Ltd.  Tim has offices in Kennett Square and West Chester.  For over 20 years Tim has been helping accident victims receive fair treatment from insurance companies.  Tim has extensive experience in dealing with Health Insurance Subrogation and negotiating those claims with insurance companies.  Contact Tim at trayne@macelree.com or 6108400124.