[column width="1/1″ last="true" title="" title_type="single" animation="none" implicit="true"]
Five Ways to Ruin a Good Pennsylvania Personal Injury Case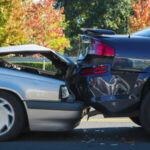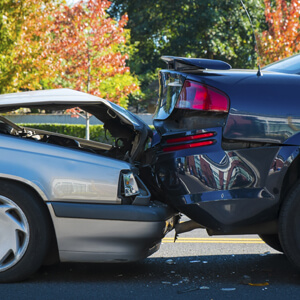 Poor choices or Bad Luck With Insurance –  In a Pennsylvania Car Accident Case, your own Car Insurance choices can significantly impact your legal rights.  Choosing Limited Tort, rather than Full Tort, can limit your rights to compensation.  Failing to purchase significant Uninsured and Underinsured Coverage can also impair your ability to be fully compensated in a Pennsylvania Car Accident.  Bad Luck with regard to the insurance coverage of the person or entity responsible for causing your accident can also ruin a good Pennsylvania Personal Injury case.  We need to be able to find a source of recovery, usually insurance, to have a good result in a Personal Injury claim.  If you have the bad luck of being injured by someone who has no insurance or low coverage, it can ruin your case.
Delay in Hiring a Lawyer or Dealing Directly with the Insurance Company – If you delay in hiring an Experienced Personal Injury Lawyer or deal directly with the insurance company, you can ruin your case.  There are mistakes that you can inadvertently make if you don't immediately consult with and retain a lawyer.  You should not be giving statements without representation or signing any forms from the insurance company.  If you accept money and sign a Release form, your legal rights may be extinguished.  You should talk to a lawyer sooner, rather than later, and avoid direct communication with the insurance company.
Hiding Prior or Subsequent Accidents or Injuries from Your Lawyer –  Insurance companies and Defense Lawyers are resourceful.  They can (and almost certainly will) investigate you and learn about any accidents, medical conditions and medical treatment you had either Before or After the accident you are making a claim for.  If you conceal this information from your own lawyer, you can be blindsided and harmed by it.  Proof that you concealed relevant accidents or injuries can ruin your case.
Delaying Medical Treatment and Not Following Doctors' Orders – The Defense Lawyer will use any evidence that you delayed getting treatment or failed to follow doctors' orders to support an argument that you must not have been injured.  The Defense Lawyer will claim that the injuries must not have been severe or else you would have received treatment and complied with all doctor recommendations.
Faking or Exaggerating Injuries – It's crucial for you to be 100 percent honest about your injuries and the impact on your life and activities.  Insurance Companies and Defense Lawyers can talk to friends, family, neighbors and co-workers.  They can also hire Private Investigators to follow you and video and photograph you.  Testimony from others that contradicts your injury claims can harm your case.  Surveillance video of you doing things that you claim that you can't do can be devastating.  Honesty is crucial in every Personal Injury case.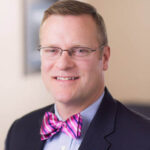 For more information or for advice on Pennsylvania Car Accident or Personal Injuries claims, contact Tim Rayne at 6108400124 or trayne@macelree.com or check out www.TimRayneLaw.com. 
Tim has dozens of helpful articles and videos on his website and you can even download a Free Book, Protecting Your Family From Accidents, which contains educational information on Pennsylvania Personal Injury Cases and tips on Purchasing Car Insurance in Pennsylvania. 
For over 25 years, Tim Rayne has been helping injured accident victims receive fair treatment from insurance companies.  Tim has extensive experience settling cases with insurance companies and trying Personal Injury Cases in Court.  Tim has Law Offices in Kennett Square, West Chester and Philadelphia, Pennsylvania.  Tim offers Free Consultations in all Personal Injury Cases and handles all of his cases on a Contingent Fee Basis, meaning that no fee is charged unless the client receives compensation.
[/column]