If you are injured while working in Pennsylvania, Workers' Compensation insurance will pay your medical bills and part of your lost wages. In turn, your employer has a right of Subrogation which requires you to reimburse the employer for the payment of those medical bills and lost wages in the event that you pursue legal claims against the person or entity that caused your injuries in the first place.
But, what happens if you are injured and receive Workers' Compensation benefits but don't pursue a lawsuit against the person who injured you?
Can your employer sue for you in your name?
The Superior Court just answered  yes in the case of Hartford v. Thrifty Car Rental.
Facts of the Case
Chunli Chen was standing in the parking lot of Thrifty Car rental when she was struck by a rental car being driven by a Thrifty employee.  Because Chen was working when the car accident occurred, her employer's Workers' Compensation insurance company, Hartford, paid her medical bills and lost wages which totaled $59,424.71.
Under Pennsylvania law, Hartford had a right of Subrogation which would allow it to recover the $59,424.71 paid for Chen's medical benefits and lost wages if Chen made legal claims against Thrifty and/or its employee.
But, when Chen did not file legal claims, Hartford took matters into its own hands by filing a lawsuit "on behalf of Chunli Chen" against Thrifty and its driver.
Thrifty promptly filed a motion to dismiss the case on the grounds that Hartford had no legal right to pursue the claim for Chen.  The Trial Court Judge agreed and dismissed the lawsuit.
The Superior Court Decision
On appeal, The Pennsylvania Superior Court reversed the Trial Court decision, holding that it was proper for Hartford to bring the case in Chen's name.
The Court found that the Workers' Compensation law strongly favors insurance companies recovering their payments by way of mandatory Subrogation if a third party was responsible for injuring the employee.
The Court also stated that it was critical for the insurance company to serve the lawsuit on Chen so that she could join in the lawsuit and make claims for compensation.  Provided that such notice was served, Chen would not be harmed by the lawsuit in her name.  Instead, Chen could actually benefit from Hartford starting the lawsuit because the insuance company would be entitled to Subrogation and she could recover compensation for pain and suffering and other damages.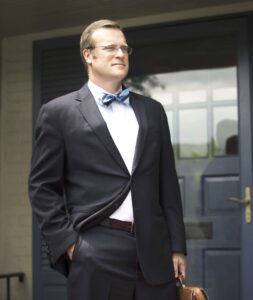 For more information on legal claims after an injury in Pennsylvania contact Pennsylvania Personal Injury Lawyer Tim Rayne.  Tim has offices in Kennett Square and West Chester and helps injured victims of Car Accidents, Slip and Fall Accidents and other accidents receive fair treatment from insurance companies.  Tim can be reached at 610 840 0124 or trayne@macelree.com.