Truck Accident Lawyer Tim Rayne recently settled a Chester County truck accident case for $1.35 Million.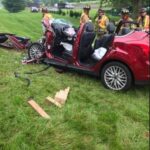 Tim's client was driving home from the Acme in Avondale Pennsylvania. She was rounding a curve when suddenly a box truck making a delivery to the nearby Lowes turned left directly in front of her causing a near head-on collision.
Her car was destroyed and she was trapped inside. Emergency responders worked with the "jaws of Life" for 45 minutes until they finally removed her from the vehicle.
The victim sustained multiple traumatic injuries, the most serious of which was an open fracture of her lower leg and ankle. She had to endure multiple surgeries and was left with post-traumatic arthritis causing chronic pain and difficulty standing and walking.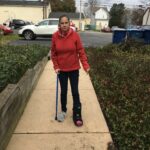 The client had to end her career as a nurse and, at age 52, she faced a future with significant lost income, medical bills, disability and pain.
Tim filed a Personal Injury Lawsuit in Chester County alleging negligence and recklessness on the part of the truck driver whose driver's license was suspended and the trucking company for negligence in its hiring, training and supervision of the driver. Tim was pursuing both compensatory and punitive damages.
The truck accident lawsuit went to Mediation shortly before trial and a settlement agreement was reached for $1.35 million to compensate the victim for lost earnings, medical bills, pain and suffering and disability.
The client was very pleased with the results: "Tim is very knowledgeable and explains everything on your level.  He responds quickly to phone calls and emails.  He cared about me getting proper medical care, not just about the case.  I was very pleased with the settlement and the fact that the case didn't have to go to a trial.  I don't think that you can find a better Personal Injury Lawyer than Tim!"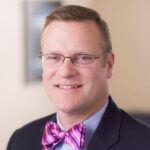 Tim Rayne is a Truck Accident Lawyer with the Chester County Pennsylvania law firm MacElree Harvey.  For 25 years, Tim has been helping injured victims of Truck Accidents in Pennsylvania receive fair compensation from insurance companies.  Contact Tim Rayne for a Free Consultation at 6108400124 or [email protected]