The only silver lining to being injured in a Pennsylvania car accident involving an Uber or Lyft driver is that both companies require their drivers to carry large car insurance Liability and Uninsured/Underinsured policies.  This means that your chances of being fairly compensated for your injuries and damages in a Pennsylvania car accident is greatly increased if you are injured during a Uber or Lyft ride.
Car Insurance Requirements in Pennsylvania
If you are injured in a car accident in Pennsylvania, the person who caused the accident is legal required to have Liability Car Insurance to pay for your injuries and damages (lost wages, medical bills, disability, pain and suffering).  However, some drivers break the law and have no car insurance.  Others comply with Pennsylvania car insurance law, but choose minimal liability coverage which, in Pennsylvania, can be as low as $15,000 per person and $30,000 per accident.
Uninsured/Underinsured coverage is optional in Pennsylvania.  Some drivers choose to purchase it and others waive it.  Uninsured/Underinsured coverage provides compensation for people injured in car accidents caused by drivers who have no car insurance or not enough car insurance to cover the damages they cause in a car accident.
Car Insurance for Uber and Lyft Drivers
After an Uber/Lyft ride has been accepted and the driver is either en route to pick up the rider or the rider is in the vehicle, the  insurance covering a Uber/Lyft driver is $1 Million for Liability, $1 Million for Uninsured/Underinsured coverage.
The $1 Million Liability coverage protects anyone injured by the Uber/Lyft driver, whether that be a ride-share passenger, the driver or passengers in another vehicle involved in the accident or a pedestrian.
The $1 Million Uninsured/Underinsured coverage protects the driver of the Uber/Lyft car vehicle and any ride-share passengers in the event that they are injured by a hit-and-run driver, a driver who had no insurance or a driver who had insufficient insurance to cover the injuries in the accident.  In those cases, the $1 Million of Uninsured/Underinsured coverage is available to an injured driver or passenger.
For example, assume that an Uber passenger is catastrophically injured in an accident that was caused by another driver who ran a red light and crashed into the Uber vehicle and that driver only had a $15,000 Liability policy.  In that case, the injured passenger could collect the $15,000 from the other driver's insurance and then make an Underinsurance claim against the Uber policy for up to $1 Million.  If the passenger's injuries were worth more than that coverage, then the passenger could also make a claim for any Underinsurance coverage that he/she had on his/her personal car insurance policy. (As an aside, please make sure that you have Uninsured/Underinsured coverage of at least $100,000, and preferably much more on your car insurance policy.)
So, if you are injured by a Uber/Lyft driver's negligence OR are injured by another driver's negligence while riding in an Uber/Lyft, the good news is that  your chances of being compensated are increased because of Uber and Lyft's requirements for $1 Million of insurance coverage.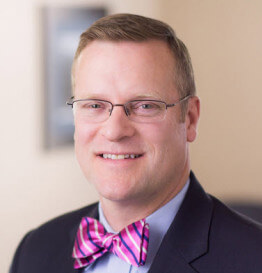 Tim Rayne is a Pennsylvania Car Accident Attorney with the Chester County based law firm MacElree Harvey.  For over 25 years, Tim has been helping injured victims of car accidents receive fair compensation from car insurance companies.  Tim has law offices in Kennett Square and West Chester Pennsylvania.  Tim offers Free Consultations in Pennsylvania Car Accident Cases and can be reached at 610-840-0124 or [email protected]  and you can check out his website at www.timraynelaw.com.